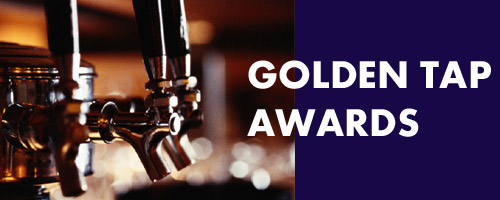 As part of this year's Golden Tap Awards, we will be hosting an all-Ontario craft beer dinner at beerbistro on Friday, August 20th. This dinner will be a seven-course tasting menu paired with some of the finest craft beers in Ontario – participating breweries include Beau's, Granite, Grand River, Denison's, Black Oak, Great Lakes and Mill Street.
Tickets go on sale Tuesday, August 3rd at 10am. The cost of the tickets are $48 each which is great value for a beerbistro dinner. Tickets can be reserved by calling beerbistro at 416-861-9872. The dinner begins at 6pm.
The Golden Tap Awards will be announcing the award winners alongside an all-Ontario craft beer festival at beerbistro on Saturday, August 21st, beginning at 4pm. You can still vote for the Golden Tap Awards until August 10th.