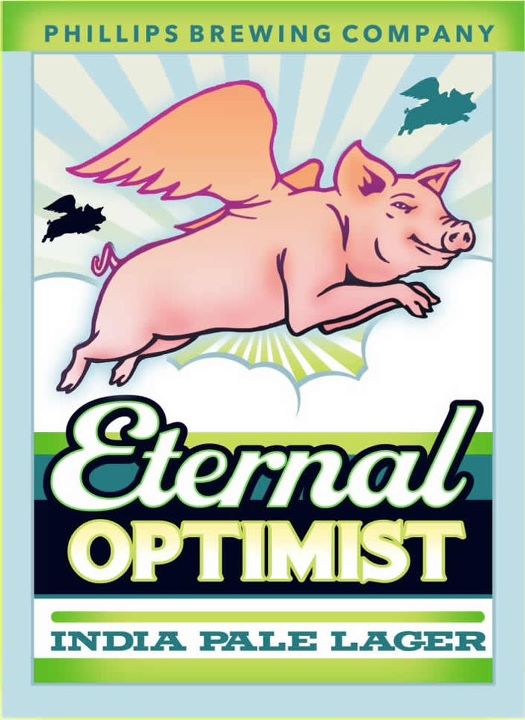 October is BC Craft Beer month and the BC Craft Brewers Guild has put together two sampler/mix packs. The beers showcased in the 12 bottle pack are Blue Buck, Sea Dog Amber Ale, Powder Mountain Lager, Dead Frog Nut Brown Ale, Hop Head IPA and Blackheart Organic Oatmeal Stout. The 12 can pack includes Naramata Nut Brown Ale, Red Racer IPA, High Country Kolsch, Race Rocks Ale, Russell Cream Ale and First Trax Brown Ale.
Phillips Brewing is treading a hoppy new path with the introduction of an India Pale LAGER, called the Eternal Optimist.
Also brand new this month is Tree Brewing's Jumpin' Jack Pumpkin Ale. This one is brewed with real, caramelized pumpkins and a restrained spicing. It has a slight residual sweetness to compliment the pumpkin-pie-like flavours, and at 6.4% abv it does pack some nice flavour.
Pumpkin ales have also returned from Granville Island, Swan's, Fernie, Howe Sound, Phillips and Central City (see Gary's video).
For those that aren't a fan of the pumpkin, Granville Island is also making a Fresh Hop ESB; Driftwood has their Sartori Harvest IPA (this years is fresh/wet Centennial hops from the Sartori Cedar Ranch, as well as locally malted barley from Vancouver Island making this a true harvest ale); Plan B Brewing Co. has hooked up with Bitter Bine Hops and also brewed a fresh-hopped IPA! (Unfortunately it's only available at their nano-brewery).
We're starting to see some of the winter releases appear as well. Granville Island now has the Lions Winter Ale in 6 packs of bottles as well as cans; Tree Brewing's Vertical Winter is now available in 6 packs; Last but not least, Vancouver Island's Hermannator Ice Bock should also be available next week.
Congrats to Dockside for celebrating their 10th anniversary. I imagine their patio will be a little cool for the party on the 27th, but hopefully their special anniversary cask will keep everyone warm!