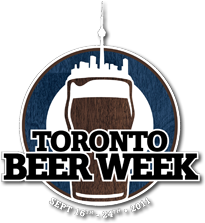 Last year's Toronto Beer Week HomeBrew Contest was a huge success and a lot of fun. The quality of the beers that were entered last year was simply amazing. This stands as a testament to the skill, expertise and passion of Canadian homebrewers–and it's for this very reason that we're announcing Toronto Beer Week's 2nd annual HomeBrew Contest.
Homebrewers rock and form a vital part of Toronto's vibrant beer scene. TBW's Homebrew Contest is our way of recognizing the fine efforts of the homebrewing community, and we encourage all homebrewers to participate because we don't charge an entry fee. That's because it's our belief that this Homebrew Contest should be accessible to all.
We're currently finalizing this years prizing, and will release that information shortly, but expect it to be good! Last year's prizes included the overall prize winner brewing a batch of his beer at Amsterdam brewery, a brewer for the day at the Granite under the supervision of Ron Keefe, delicious hops from Hops Direct and some great prizes from Canadian Homebrew Supplies, including a beautiful Blichmann brew kettle! To see how cool it can be to win, check out this write up of our grand prize winner's brewery brew day.
Although TBW will be using the BJCP category guidelines to group the beers, the judging will not be BJCP sanctioned. When you enter you'll need to determine which BJCP category is the best fit. You'll find a complete list of all the categories here. The contest entries will be judged bythe very same people who run the week – brewers, bar owners and beer press. Don't worry – we know good beer – if you've brewed a winner we'll recognize it!
The entry form is simple and easy to complete and you'll find it here. As long as you live in the great white north and you make homebrew, then the contest is for you. The rules and address you need to get your entries to are here. All entries need to be received by Friday September 9th at 9pm. If you have any questions we've not covered off, contact rob@torontobeerweek.com
Good luck and happy brewing!