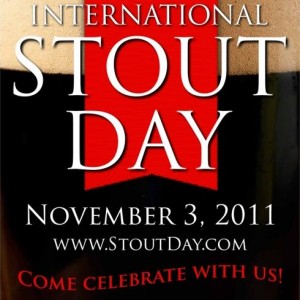 Following on the heals of the controversial IPA day (August 4th, 2011), we now have an International Stout Day. No it's not St. Patrick's Day, it's actually November 3rd, 2011.
Some of the brewpubs in BC offer a fine stout, but if you're looking for a locally-produced, widely-distributed stout, your options are a fairly slim. Although both excellent, there's only the Nelson Blackheart and R&B Darkstar Oatmeal stouts. The seasonal Maple Stout from Cannery Brewing is also currently available in BC Liquor Stores, as well as the LCBO.
But BC does get a few other world-class stouts. There's the St. Ambroise Oatmeal Stout, which was the only brew to receive a perfect 4 stars from Stephen Beaumont in "The Great Canadian Beer Guide".
If your feeling a little more International on this day, BC gets Young's Double Chocolate Stout, and there seems to be a few Brooklyn Black Chocolate and North Coast Old Rasputin stouts kicking around as well.
Then again, if you're REALLY LUCKY you might just have a Driftwood Singularity or Howe Sound Megadestroyer tucked away in your cellar.
Are there any plans for February 2nd, 2012? I propose International Barley Wine Day!
Sláinte!