Before Democratic presidential hopeful Bernie Sanders began making headlines, Vermont's best known names were perhaps Sean Hill (Hill Farmstead), John Kimmich (The Alchemist), and Sean Lawson (Lawson's Finest Liquids). Indeed, three solid reasons to make the trip to Vermont, yet with some 39 craft breweries and a population of just over 600,000 people the Northeast Kingdom continues to shape beer culture through an incredibly dedicated local population base as well as innovative brewers. On a recent trip to the Vermont's largest city, Burlington, I decided to bypass many of the usual brewery stops and explore a few of the breweries representing Vermont's next wave of craft beer.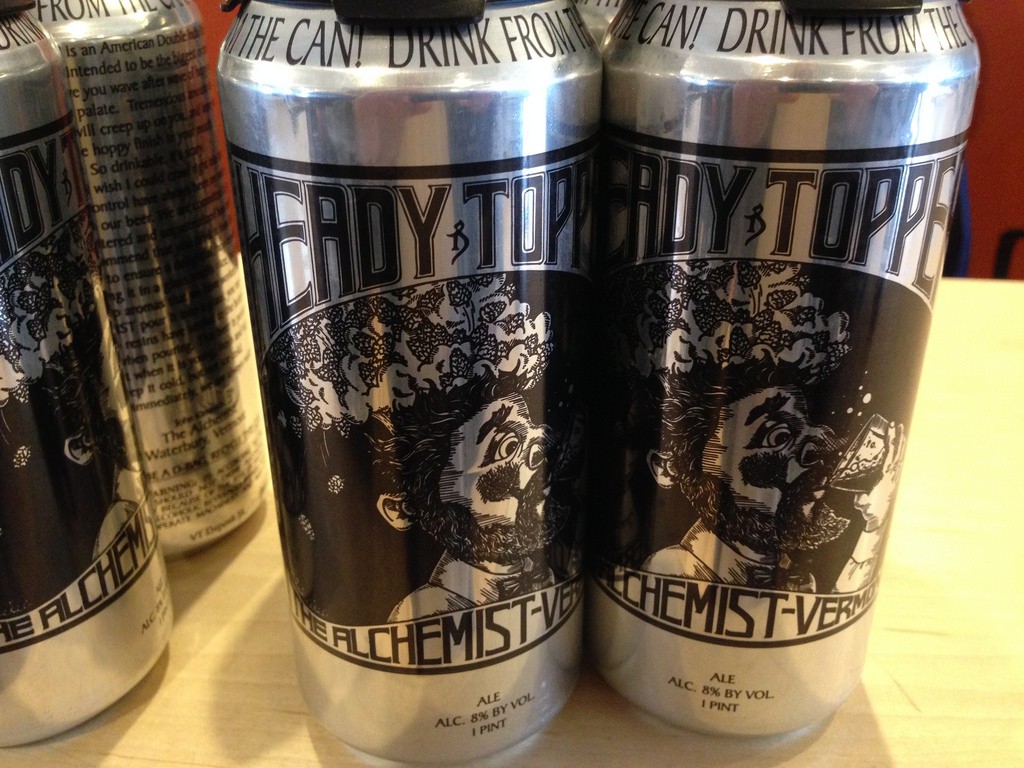 First, the periphery of Burlington VT. Winooski is to Burlington what Brooklyn is to Manhattan, or at least locals like to joke. Yet, Winooski, like south Burlington, does have a slightly more creative and expressive vibe. Rents are cheaper, and breweries are growing. Down by the river sits Four Quarters Brewing. Situated in what appears to be a converted garage, Four Quarters is as relaxed a place as I have ever been. With the sound of the Winooski river in the background: patersbier, lightly smoked concoctions, and sour beers are dispensed; records and free range eggs are for sale; and the crowler is king. To some degree, the crowler, a 32 oz can filled and sealed on demand, is a bit of a gimmick, but it works. Who doesn't enjoy seeing a large can filled, sealed, and given to them? Of course it doesn't hurt that Four Quarters is making some fine beer. We were particularly fond of the patersbier and sour beer offered during our visit. Patersbier is a style referring to the lower alcohol beer consumed by monks while preparing the trappist beers we love like Orval or Chimay. At 4%, Four Quarters' Opus Dei patersbier was reminiscent of the trappist standards, while being refreshing and sessionable. The sour offered during our visit was inspired by a classic mojito. Flavours of lime and mint worked well with a standard sour profile. The brewhouse at Four Quarters is small, maybe 7 hec, but the effort by head brewer and owner Brian Eckert is large.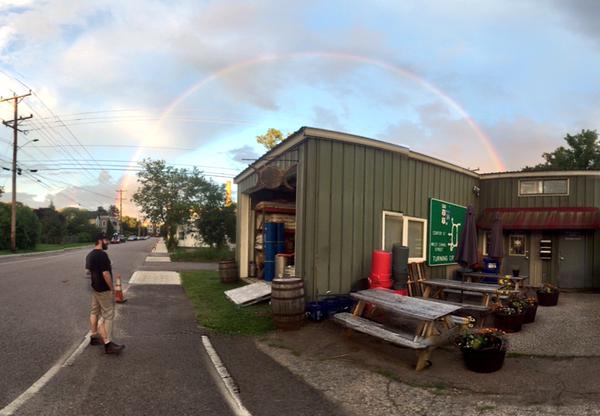 A short 15 minute drive from Winooski and we arrived at Burlington Beer Company. Located in the Burlington suburb of Williston, the Burlington Beer Company is comprised of "17.5 bbl frankenstein brewhouse," as described by the owner and head brewer Joseph Lemnah, as well as a large production space and tap room in what is almost a hanger like structure. The tap room is full of games and is very child friendly. The beer offered is not entirely standard. Yes, there is porter, but it is a mild porter(Mason Jar Mild); yes there is a IPA, but it is a Rye IPA(Light in the Window); yes there is a saison, but it is a hoppy saison(Surfing Waves of Dopamine). Taps and cans are also accompanied by one-off 750ml special releases such as the 'Brettanomyces Incident,' a double IPA fermented exclusively with Brettanomyces. Canning runs and the one-off releases seem to sell pretty quickly, but they are still slightly easier to attain than some of the harder to acquire Vermont standards.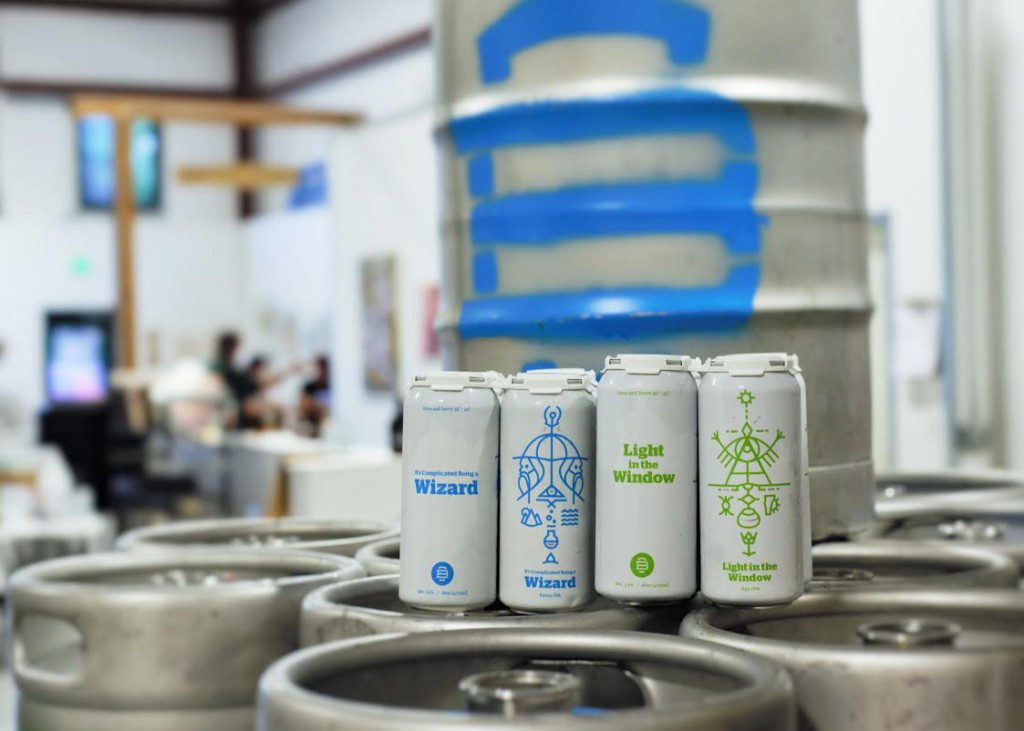 While Four Quarters and Burlington Beer Company have branched out from the hop forward Vermont DIPA's of the region, Matt Cohen's Fiddlehead Brewing has entered the DIPA ring ready to fight. Second Fiddle, their limited canning run DIPA, is sold out if you don't line up before doors open. Second Fiddle ranks among some ahead of Lawson's Sip of Sunshine and even the lauded Heady Topper. Second Fiddle is certainly a great DIPA, and worth the wait, but the brewery's other offerings are nothing to scoff at. Situated just outside of Burlington in the town of Shelburne, Fiddlehead encompasses half of a large barn like structure with the other side inhabited by Folino's pizza. Grab a few growlers and head across the hall for some delicious food. Fiddlehead's IPA and APA were both well-crafted high quality examples of the styles, but their American Wild Ale, Brett on the Dance Floor, delivered a mild brett taste with a refreshing citrus note, and certainly stood out for me. If you hope to score some Second Fiddle be sure to check the boards located in the taproom for release times. As I understand it, some releases do not get announced on social media, evidently increasing your chances of success.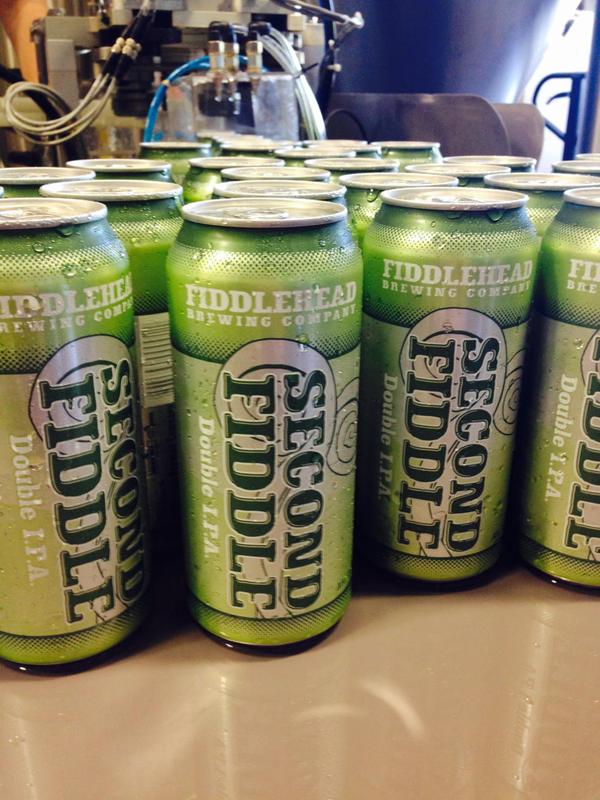 Within the confines of Burlington proper is Pine Street. This north-south corridor penetrates downtown, but really gets interesting the more south you go. Dubbed the South End Arts District, Pine Street south is chalked full of breweries, restaraunts, and galleries. Older breweries like Magic Hat once defined the area, but have been quickly overshadowed by newer entries such as Queen City Brewing, Citizen Cider, Zero Gravity's Pine Street Brewery, and Switchback. For me, Zero Gravity is a definite stand-out. Zero Gravity's Pine Street Brewery is the culmination of years of experimentation by masterbrewer Paul Sayer. Paul has been the brewer at Zero Gravity/American Flatbread's co-restaraunt/brewpub in the city for some time. The Pine Street location is a full-on production brewery offering the onsite sale of cans, as well as a nice taproom and patio. Currently, their Green State Lager, and Conehead Wheat IPA are available to-go. As their site states, Conehead "might just be your rushmore." Indeed, it is a nice take on the style with a (citra)hop-forward profile.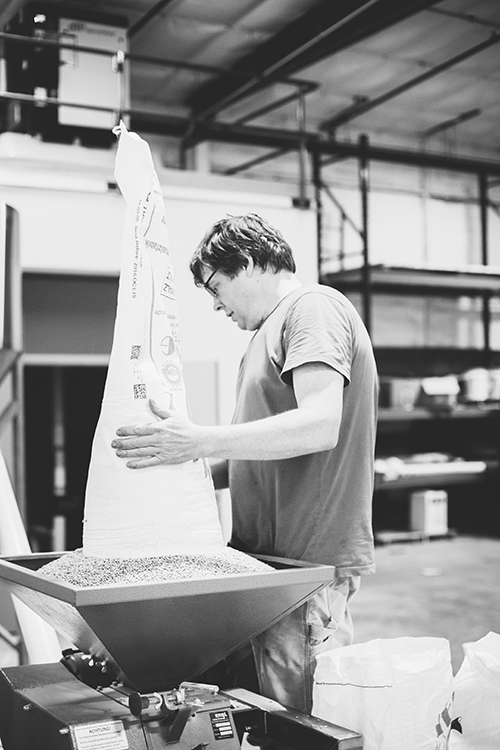 Though most of these breweries have only been open for a few months to just over a year they are all tapping into the vibrancy of the Vermont beer scene and producing largely high quality offerings, while not limiting themselves to standard styles. Vermont offers a unique beer drinking culture where incredibly high IBU DIPA's are the norm, and arguably the public is ready for almost any flavour that comes at them. Heady, Sunshine, and Hill Farmstead are still required drinking on any trip to Vermont, but the expansion of breweries is making more great beer available in more areas, and that is certainly not a bad thing.