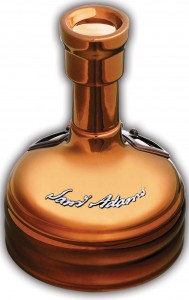 In what might be the first offering of its kind in Ontario, the LCBO will offer the hotly-anticipated Sam Adams Utopias by way of random draw.
The LCBO has 70 bottles (710 mL) of Utopias and it will sell for $114.95 per bottle. In order to ensure fairness for consumers, the LCBO will be taking orders by phone and online only – it will never see the store shelf.
The LCBO will accept orders starting January 6, 2011 at 9:00 a.m. until 6:00 p.m. on January 13, 2011.  Only one order/bottle per customer will be allowed.  Orders randomly selected will be confirmed by either telephone or email on or after January 17, 2011 and shipped to the LCBO store of the customer's choice at no extra charge.
Interested consumers can submit their order at the Vintages Direct Sales Online form or via phone at 416 365-5767, or toll free 1-800-266-4764, Monday to Saturday, 9:00 a.m. to 6:00 p.m.
The 70 bottles will be assigned by random draw.  This is the same process that the LCBO uses to offer rare, limited-edition wines through Vintages – but to my knowledge it has never been done for beer before.  Good luck everyone!