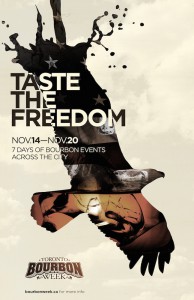 Once again, The Bar Towel is happy to be involved in Toronto Bourbon Week, launching this Friday, November 14th and continuing until November 20th.  And then on the very next day, the first-ever Ottawa Bourbon Week begins and runs until November 27th.
This years' Bourbon Weeks feature 20 events across Toronto and Ottawa, each at a different venue and each having its own unique theme, including a number pairing bourbon with bourbon barrel-aged beers.  The events in Toronto include:
An in Ottawa:
The events are a mix of ticketed and general admission, so check the specific event listing for more details.  We hope to see you out this year at Toronto & Ottawa Bourbon Week!