Author
Bar Towel News Editor
Share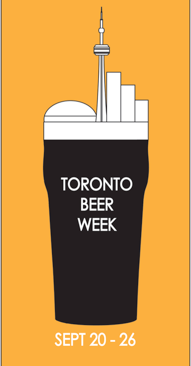 The team at Toronto Beer Week Ltd. is excited to announce that Toronto will have a week-long celebration of beer this fall. With over 15 North American cities (including Vancouver, San Diego, Chicago and Philadelphia) already hosting successful beer weeks, the time is right for Toronto to stage an event of our own.
Toronto Beer Week (TBW) is a collective series of events dedicated to the celebration and advancement of the craft beer movement. TBW will showcase authentically brewed and flavourful beer, the talented brewers who create them, and the licensees who proudly support them. It's all about good beer – no bland, mega beer permitted!
The event will kick off the day after the Toronto International Film Festival comes to a close, and will feature dozens of events held at some of the city's finest restaurants, bars and pubs. Event examples might include:
– Beer dinners
– Feature cask ale tastings
– Brewing demonstrations
– Neighbourhood pub crawls
– Beer trivia evenings
– And much, much more
The TBW team will work with breweries and licensees to develop unique events that suit their independent character. We are working hard on some exciting ways to promote the Week and encourage awareness of the incredible beers that are now available in Toronto. Updates and more information can be found at www.torontobeerweek.com or on the TBW Facebook page.