Toronto Beer Week, a 10 day celebration of beer in the city, begins its 2017 edition tomorrow, September 15th. With 200+ events across 60+ venues and 30+ breweries, it truly is an amazing way to experience "The Best Beer City in Canada".
The Bar Towel (a founding member of Toronto Beer Week), is thrilled to be a part of a number of events during Toronto Beer Week:
Beer Writers Debate & Discussion: Sunday, September 17th. Starting at 3pm at C'est What, I'll be a part of a panel of local beer writers (including Jordan St. John, David Ort, Robin LeBlanc, Thomas Gilbert and Crystal Luxmore) in debating the meaning of Craft Beer, discussing crap vs. craft, and gazing into the crystal ball to determination the path of Ontario's beer future.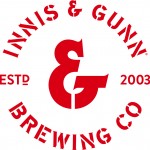 The Science of Flavour with Innis & Gunn Founder and Master Brewer Dougal Gunn Sharp: Tuesday, September 19th. In this Q&A we will chat with Innis & Gunn's Founder and Master Brewer to get a sneak preview of some of Innis & Gunn's newest beer innovations before they arrive in Ontario and hear from on his brewing journey, the "happy accident" that led to Innis & Gunn Original and the inspiration behind the flavours in their beers. Tickets are $10, but as a reader of The Bar Towel you get a chance to enter a contest to win tickets! Simply email your name to innisandgunn@bartowel.com and we will draw three winners who will receive a pair of tickets each.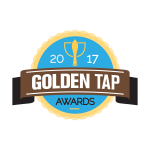 Golden Tap Awards: Wednesday, September 20th. The Golden Tap Awards returns for its 15th year in recognizing the best in beer in Ontario's most democratic beer awards event. We will hand out the awards at an all-Ontario beer festival at beerbistro, where all tap lines will be turned over for one night only. Participating breweries include Great Lakes, Shillow, Collective Arts, Nickel Brook, Junction, Indie Alehouse, Tooth & Nail, Bellwoods, Folly, Exchange Brewery, Bench, Beau's, Left Field, Halo, Side Launch, Granite, Cheshire Valley, Spearhead, Katalyst, 4 Degrees, Merit, Shawn & Ed, Halcyon Barrel House, Cowbell, County Canteen and more! Admission is free and no tickets are required to attend. Doors open at 5pm and the awards show begins at 8pm.
We'll also be floating around at many of the other great events taking place during Toronto Beer Week. Looking forward to see you in Canada's Best Beer City!