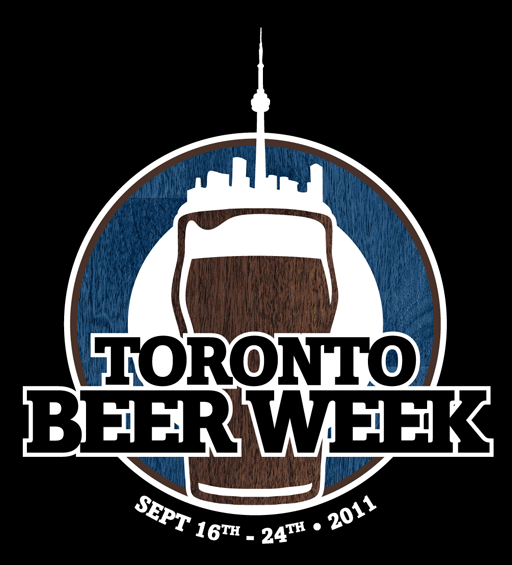 We are pleased to announce that the 2nd annual Toronto Beer Week (TBW) will once again be taking over the streets of Canada's largest city. Working off a tremendously successful week in 2010, TBW promises to be bigger and better this year, and due to popular demand will be expanding to add an additional weekend. 2011 will now see 10 days of beer-related events celebrating quality craft brews, and the amazing places you can enjoy them.
 
For seven days in Fall 2010, the city of Toronto was transformed into heaven for craft beer drinkers as over 50 bars, pubs and restaurants participated in the city's first ever beer week. They were joined by 17 breweries, 3 brewpubs, and 5 import agencies who delivered on their promise to deliver an outstanding week of great beers, events and venues.
 
2010 featured an extensive range of memorable events, including brewery dinners, beer festivals, one-off special casks and much more. It could also claim to being a truly citywide event, as good beer bars all across Toronto joined in on the fun. This vast range of events and locations made TBW a celebration of beer that appealed to Torontonians sense of diversity and exploration. A world-class week for a world-class city!
 
The 2011 edition will commence on Friday September 16th and will run until Saturday September 24th, with plans to include even more unique experiences for beer drinkers.  "Last year was a huge success for us, more successful than we ever imagined, and we'd like to build on that and bring Toronto residents much more in 2011," stated co-founder, Troy Burtch.
 
"Our team heard a lot of feedback after our inaugural week and the consistent message was that we could stretch out the 2011 week to offer more events, beer dinners, pub crawls, home brew competitions etc. Also, the new 10-day format allows for more individuals living outside the city to travel to Toronto to participate. We heard from a lot of people who made Toronto a travel destination during the week and we're proud to help boost tourism numbers in this great city."
 
The TBW team will once again be working with breweries and licensees to create events that suit their independent character, and deliver outstanding and memorable experiences to all attendees. "We're exploring new and exciting ways to promote the Week and encourage awareness of the incredible beers that are now available in Toronto, as well as the unique venues that sell them, said Burtch."
 
To find out about all the latest developments visit us at www.torontobeerweek.com or follow us on our Facebook and Twitter pages (@torontobeerweek).
—
About Toronto Beer WeekTBW is a series of events dedicated to the celebration and advancement of the craft beer movement. TBW will showcase authentically brewed and flavourful beer, the talented brewers who create them, and the licensees who proudly support them. It's all about good beer – no bland, mega beer permitted!
 
TBW is a collectively owned organization involving some of Toronto's most seasoned and passionate beer industry members. Our team includes publicans, brewers, media, marketers, and authors, all bringing their valuable experience and vision to create a significant event that reflects the best interests of all participants.