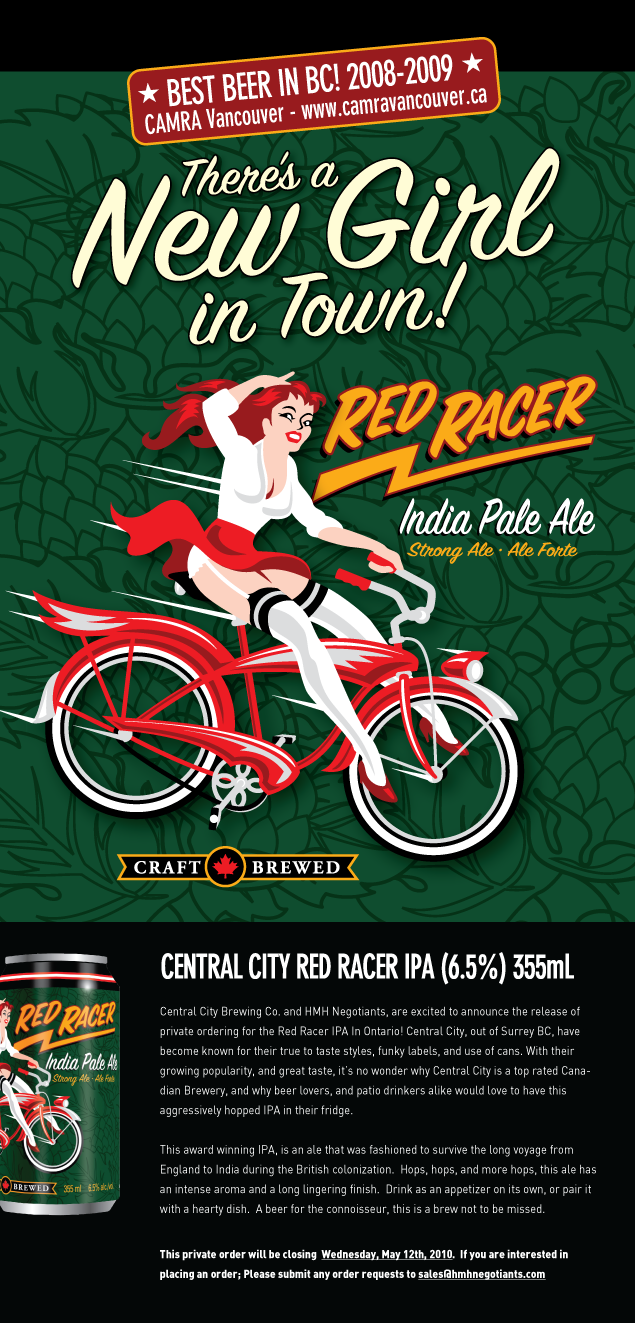 Central City Red Racer IPA (6.5%) 355mL
Central City Brewing Co. and HMH Negotiants, are excited to announce the release of Central City Red Racer IPA for private order in Ontario! Central City, out of Surrey BC, have become known for their true to taste styles, funky labels, and use of cans. With their growing popularity, and great taste, it's no wonder why Central City is a top rated Canadian Brewery, and why beer lovers, and patio drinkers alike would love to have this aggressively hopped IPA in their fridge.
This award winning IPA, is an ale that was fashioned to survive the long voyage from England to India during the British colonization. Hops, hops, and more hops, this ale has an intense aroma and a long lingering finish. Drink as an appetizer on its own, or pair it with a hearty dish. A beer for the connoisseur, this is a brew not to be missed.
If you are interested in placing an order, please e-mail your name, phone number, address, email and the quantity you are interested in ordering to sales@hmhnegotiants.com. This order will be closing Wednesday, May 12th, 2010. For more information on how private ordering works, please visit www.hmhnegotiants.com/aboutprivateordering.html.