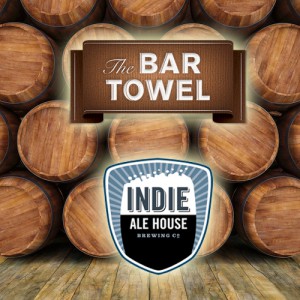 The Sacred Oak, Toronto's (possibly) first-ever all-barred aged beer festival organized by Indie Alehouse and The Bar Towel, has released the lineup of beers available.  The following will be pouring at both sessions (in limited quantities) on Saturday, September 13th as part of Toronto Beer Week:
Indie Alehouse Sun Kicked XO – Imperial Wit aged in Cognac barrels
Indie Alehouse Sun Kicked Anejo – Imperial Wit aged in Tequila barrels
Indie Alehouse Strawberry Brown – Barrel aged Strawberry Brown
Indie Alehouse Ned's Stache – Barrel aged Flanders Ale
Indie Alehouse 99 Luft Balloons – Barrel aged Berliner Weisse
Nickel Brook Kentucky Sour – Tart ale aged in Bourbon barrels
Nickel Brook New World: Brux – Belgian-style pale ale with brettanomyces in Chardonnay barrels
Amsterdam Crucible – Framboise aged in Cab/Merlot barrels
Amsterdam Superstition – Barrel aged Farmhouse
Beau's Ashnan – Wheat Wine aged in white wine barrels
Bellwoods Donkey Venom – Brett barrel aged Porter
Bush Pilot Norseman – Eisbock aged in Armagnac barrels
Great Lakes Berry Manilow – Farmhouse aged in Pinot Noir barrels
Muskoka Twice as Mad Tom IPA – Aged in Cognac barrels
Four Barrels (Indie Alehouse, Amsterdam, Great Lakes, Sawdust City) – Barley Wine aged four ways
Tickets are still available for both sessions (1-4pm and 5-8pm) but are going fast.  You should grab some tickets to enjoy this once-in-a-lifetime lineup of beers before they're gone!  Tickets are $25 and include a souvenir tasting glass and two drink tickets.  More samples and food will be available for purchase at the event (cash only).  Reminder, the event takes place at Indie's Barrel Warehouse, which is located at 165 Geary Avenue (near Dupont & Dufferin), not their restaurant.  We hope to see you there!