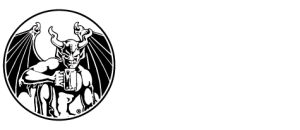 Next week marks the official launch of famed California brewery Stone into the Ontario market, with a pair of beers arriving on draught: Stone IPA and Arrogant Bastard Ale. Not only are these beers a great addition to the Ontario beer scene, but they continue a recent new strategy with a few U.S. breweries, namely to debut via draught versus bottles.
The draught importation business in Ontario is a web of stickiness, as the LCBO has granted and maintained distribution rights exclusively to three private companies (Premier Brands, Premium Beer & Diageo), all of whom are importers themselves. The Beer Store, by nature of their overarching beer presence in Ontario, also has rights to distribute draught. So that means that any draught beer not made in Ontario must pass through the hands of one of these entities. This makes importing draught beers very complex, challenging and costly – and is a major reason that many of your favourite beers you find on draught elsewhere are not available here.
However, importers and brewers are persevering. As evidenced by the debut of Stone, along with the recent debuts of Sierra Nevada, Atwater and Redhook, these brands are hitting the street first by way of draught, as opposed to a seasonal release at the LCBO, which has usually been the case for the past few years.
Let's hope this strategy pays off, as it means better beers for Ontario consumers, and hopefully more awareness of how the draught importation game is played in this province. (Side note: we'll have more to say about the draught game in the future, but for now let's enjoy some tasty Stone.)
Stone is launching with multiple events across Ontario – see below for details.  More information and times can be found on Stone's Ontario event page.
Toronto:
Monday, February 23rd: Launch Party at Bier Markt Esplanade
Tuesday, February 24th: Meet the Brewer at beerbistro
Wednesday, February 25th: Beer Feature Menu at Indie Alehouse
Friday, February 27th: "Cut Out of Work with Stone" at Bar Hop
Friday, February 27th: Beer Dinner at Amsterdam BrewHouse
Hamilton:
Wednesday, February 25th: Meet the Brewer at Winking Judge
Kingston:
Wednesday, February 25th: "Look Who's Rolling into KTown" at The Brooklyn
Kitchener:
Tuesday, February 24th: Introduction Party at The Bent Elbow
Newmarket:
Thursday, February 26th: Meet the Brewer at Hungry Brew Hops
Ottawa:
Monday, February 23rd: Launch Party at Bier Markt Ottawa
Tuesday, February 24th: Introduction Party at Brother's Beer Bistro