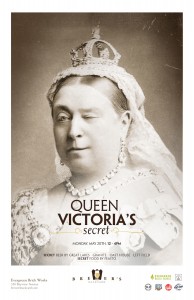 On holiday Monday, May 20th, the Brewer's Backyard is hosting Queen Victoria's Secret, a special beer and food tasting event where the specifics of the menu are revealed only at the start of the day.  Queen Victoria's Secret marks the first anniversary of the Brewer's Backyard, as it kicked off the event series last year at the Evergreen Brick Works.
This year, the Queen Victoria's Secret will feature four breweries who will all be revealing their offerings at the start of the event: Great Lakes, Granite, Oast House and Left Field.  Last night, Great Lakes won the Brewery of the Year at the Canadian Brewing Awards in Victoria, B.C., so the event promised to have some pretty tasty brews this time around.  The event will also have food from FeasTO.
Queen Victoria's Secret runs from 12-4pm at the Koerner Gardens and Holcim Gallery areas of the Evergreen Brick Works.  Admission is free, and tickets for food and beer can be purchased at the event.