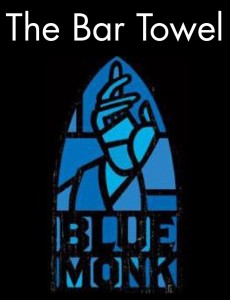 There's one week to go until we load a bus full of thirsty Toronto beer lovers and hit the road for the Blue Monk in Buffalo, NY!
There are still tickets available if you are interested in joining in on the fun.  We'll be leaving from Union Station at 10am and should be back around 10pm.  We will be making a stop in St. Catharines for anyone closer to the border who would like to join as well.  Ticket price includes the bus trip, lunch and a beer at the Blue Monk.
The Blue Monk confirmed on Facebook that they will be saving a special keg of Stone Lukcy Basartd, a rare limited edition beer which is a blend of Stone's Arrogant Bastard, Oaked Arrogant Bastard and Double Bastard, for our trip!  This is to go along with another special beer that they are saving for us, along with their usual lineup of fantastic stuff.
If you would like to see what others are saying about the Blue Monk, you can read recent reviews here and here.  You can purchase tickets using the big orange button below.