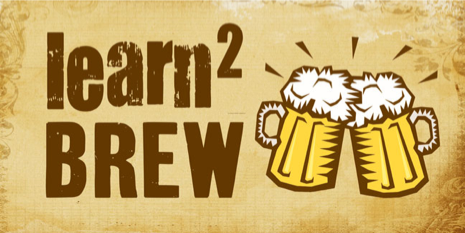 Hot on the heels of Toronto Beer Week's Homebrew Contest comes an event hosted by the Southern Ontario Brewers and the Amsterdam Brewery, where attendees can learn how to make their own beer from the pros (well, the homebrew pros, at least). The SOBs make up Ontario's largest homebrew club and this is the second  'Learn 2 Brew Day' they've held at Amsterdam. Last year's edition was a roaring success and this year's promises more of the same, and The Bar Towel encourages anyone with an interest in learning how to make homebrew or a desire to improve their technique to head on down to the Amsterdam Brewery this Saturday.
Here's how the SOB's frame their event:
Want to see how to make your own beer?
Toronto's largest homebrewing club can show you how!

Learn 2 Brew Day occurs on the first Saturday in November, when new, and not so new homebrewers around the world are encouraged to learn how to brew or teach someone how to brew.

We'll have onsite homebrewing demonstrations by over twenty different brewers, each with their own unique style and approach.
Learn how to brew, to build a setup to match your needs, and budget!

Saturday, November 6th from 10am until 6pm
Amsterdam Brewing Co. 21 Bathurst St, Toronto

If you can make macaroni and cheese, you can homebrew; it's that simple."
This also shows a continued commitment to the homebrew scene from Amsterdam, who also agreed to make the winning entry of the TBW Homebrew Contest, which was a delicious smoked porter made by Bar Towel member Kyle Teichert. We'll keep you updated on the release date and details of this tasty brew, but in the meantime thanks to brewmaster Jamie and the whole Amsterdam crew for supporting Ontario's amateur brewers!