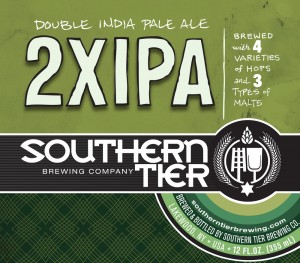 The LCBO has announced their Summer Beer seasonal release, hitting the shelves beginning the week of May 22nd:
Lindeman's Kriek (355mL, $5.95)
Lindeman's Cuvee Rene Gueuze (355mL, $6.45)
Great Lakes Green Tea Ale (650mL, $4.95)
Dieu du Ciel! Rosee d'Hibiscus (341mL, $3.10)
Charlevoix Dominus Vobiscum Blanche (500mL, $3.85)
Brasseurs de Montreal Coeur Brise Raspberry (341mL, $2.85)
Trafalgar Cherry Ale (650mL, $4.50)
Schneider Organic Wiesen Edel-Weisse (500mL, $3.25)
Schofferhofer Hefeweizen (500mL, $2.50)
Christoffel Bier (330mL, $2.85)
Wells and Young's Banana Bread Beer (500mL, $3.50)
Dark Star Sunburst Golden Ale (500mL, $3.45)
Celt Golden Crafted Ale (500mL, $3.45)
Samuel Smith's Organic Raspberry Ale  (550mL, $5.50)
Badger Golden Champion Ale (500mL, $3.50)
Fuller's Organic Honey Dew (500mL, $3.25)
Southern Tier 2XIPA (355mL, $2.95)
There are a number of interesting beers in this release, including a few debuts in the Ontario market.  Let us know what you think and discuss this release in The Bar Towel's Forum!