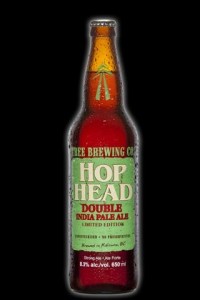 The LCBO's spring specialty beer release is out in full force, with a solid lineup of beers from Canada and the world.  Included in this release are:
Gouden Carolus Hopsinjoor ($3.05, 330mL)
Grand River Curmudgeon IPA ($3.50, 500mL)
Amsterdam Springbock ($3.95, 500mL)
Trafalgar Maple Bock ($4.50, 650mL)
Tree HopHead Double IPA ($5.35, 650mL)
Great Lakes Orange Peel Ale ($4.95, 650mL)
Doppel Hirsch Doppel Bock ($3.75, 500mL)
Skjalfti Premium Lager ($3.95, 500mL)
Panil Barriquee Sour ($14.00, 750mL)
Hitachino Nest White Ale ($3.75, 330mL)
Christoffel Dry-hopped Nobel ($3.05, 330mL)
Marston's Old Empire IPA ($3.65, 500mL)
Southern Tier Gemini ($9.00, 650mL)
Many beers are making their retail debuts in Ontario.  They are on the shelves at LCBOs now and as this is a one-time release, when they are gone, they are gone.  Join in on the discussion of this release in the forum and let us know your opinions on this release!