Author
Bar Towel News Editor
Share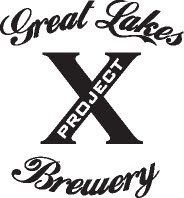 Great Lakes Brewery have been hosting a monthly night at their Etobicoke brewery called Project X for the last few months, featuring exclusive cask ales and other beer and food samples. Now, they'll be taking it on the road to allow beer lovers outside of the GTA to get in on the fun.
The first two Project X On The Road events will be:
Corks Restaurant & Wine Bar, 19 Queen St, Niagara on the Lake – Fri Feb 12 @ 7pm
The Thirsty Cactus, 2 King St East, Dundas – Thu Feb 25 @ 7pm.
Admission for each event is $10, which covers a pint of Great Lakes product on tap, samples of 2 cask beers and some food provided by the bar.
Future On The Road events are being planned for Guelph and London, and the monthly event will also continue at the brewery on the second Thursday of every month.