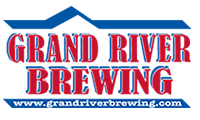 Due to popular demand, Grand River Brewing has added an extra date to their 2010-11 Beer Club series of tasting sessions at the brewery.
The original series, which is completely sold out, includes the following:
Tuesday December 14, 2010 – Winter Warmers
Tuesday January 11, 2011 – Stouts and Porters
Tuesday February 8, 2011 – India Pale Ales
Tuesday March 8, 2011 – Bock Beers
The additional session on Tuesday April 12, 2011 is a 'Brewers Passion' cask night featuring 5 pins from 5 brewers with no pre-determined styles or rules. The $15.00 admission  includes a sample of each pin and munchies, and it's pay-as-you-go after that.
Please call 519-620-3233, email jsouthgate@grandriverbrewing.com or drop into the brewery store to reserve a spot.