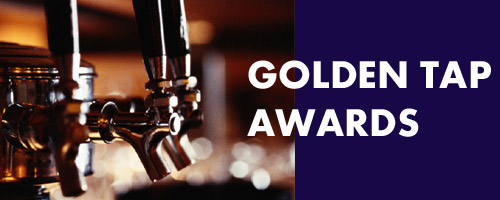 The Golden Tap Awards, a celebration of craft brewing in Ontario, will announce the winners on Saturday, August 27th at beerbistro in Toronto at an all-Ontario beer festival open to the public.
But to kick off the Golden Tap weekend, we're going to host a special Ontario Craft Beer Dinner at beerbistro on Friday, August 26th, and tickets are available now.
The multi-course dinner will begin at 6pm and feature dishes created and paired with different Ontario craft beers.  And for anyone who's been to a beer dinner at beerbistro, you'll know that Chef Brian Morin always delivers creative and delicious pairings, and this dinner will be no exception.
Tickets are $45 (plus tax and gratuity).  They are available now by calling the beerbistro at 416-861-9872.  There are a limited number of tickets available, so call to reserve so you don't miss out!
You can continue to vote for your favourite beers, breweries and pubs until August 21st.  Details about the awards event on the 27th will be announced soon.