The Bar Towel is proud to present our annual preview of the American Homebrewers Association (AHA) National Homebrewers Conference, taking place from June 11th to 13th in San Diego, California. This article will cover highlights of the conference as well as recommended beer destinations in San Diego.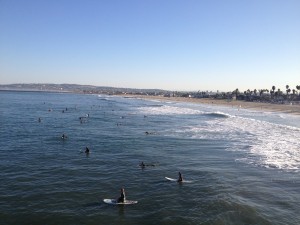 Following last year's National Homebrewers Conference (NHC) in Grand Rapids, Michigan, this year it moves to the west coast and the incredible beer city of San Diego, California.  San Diego is a destination that needs no introduction when it comes to beer: it is a vast paradise for beer lovers, with breweries, taprooms, tasting bars, pubs and beer-focused restaurants generously sprinkled across the area's coastal terrain.  As as the largest conference dedicated to amateur brewing in the world descends on the city, beer once again becomes the focal point of this wonderful city.
If you've never been: a warning first.  San Diego is a city that will make you want to move there.  Coming from the frigid depths of Canadian winters, San Diego enjoys a year-round daily average temperature of 21.4 degrees Celsius.  But it's not just the weather that makes San Diego so enjoyable, or upwards of 100 regional craft breweries for that matter.  It's simply just an idyllic place, where the residents are friendly, there's always an interesting sight or neighbourhood to explore and a unique experience to take in.  It's genuinely one of my favourite places in North America and it will certainly be the same for everyone attending the conference this year.
Now, on to the conference.  This year it is taking place at the Town and Country Resort & Convention Center, a vast, expansive property located in the Mission Valley area of San Diego, with numerous pools, golf, dining and accommodation options. The Craft Brewers Conference was held here in 2012, the final year before they moved to traditional convention centres due to its size.  But for a smaller conference like the NHC, the closeness and intimacy of the resort will allow attendees to easily to meet, mingle and drink with other homebrewers.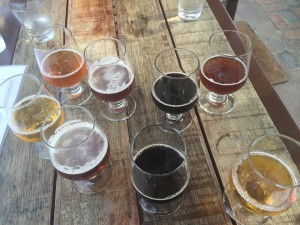 The Town and Country is located on a street called "Hotel Circle" for good reason: it is an area of the city where a cluster of hotels exist, with easy access to numerous shopping options ("Fashion Valley", and others).  It's also conveniently located about 15 minutes by car from the San Diego airport, itself being right in the middle of the city.  However, I'd encourage you to not stick to the conference property for your time in San Diego, as they're so much to see and explore in the city.  But we'll get to that soon.
The conference itself follows a similar structure to previous years: informative seminars throughout the day on various homebrewing topics and a parallel Homebrew Expo featuring exhibitors of brewing equipment and supplies.  During the Homebrew Expo there is also a Social Club, where attendees will always be able to enjoy a beer and mingle with other homebrewers.
One of the unique aspects of the NHC is the service of homebrew at the conference.  So throughout the conference there are different homebrew clubs from the U.S. serving up their beer alongside professionally-produced brews. It's an obvious great way to try other homebrew from across the country.
The conference is underpinned by its seminars, informative talks, discussions and panels about a wide array of brewing topics including ingredients, process, recipes, styles, history, professional brewing and more.  The speakers include both professional brewers and homebrewers, along with other affiliated industry representatives.  There's something for everyone, but if you'd like to narrow down some sessions for consideration, here are my picks for some worthy ones to stop in on:
There are seminars and panels covering so many topics at the NHC, attendees will certainly come home knowing more than when they arrive.  I'd encourage you to stop in on as many as interest you and enjoy the passion and enthusiasm of the industry.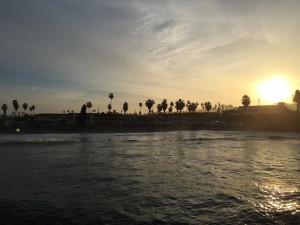 A delightful aspect to the National Homebrewers Conference are the numerous large-scale social events to meet other homebrewers.  There are events on each of the three nights of the conference: a Welcome Reception on Thursday, featuring Brewers Association breweries; the Club Night on Friday featuring AHA Member Clubs; and the Grand Banquet and Homebrew Competition Awards on Saturday.  The Club Night is especially memorable, as attendees and clubs get very creative with their presentation, appearance and dress.  That's a bit of an understatement, as the Club Night really needs to be experienced to be understood what it's all about.  With dozens of homebrew clubs from across the U.S. participating, it's a definite highlight of the conference and always one of the more unique beer events out there.
As I mentioned earlier, I don't recommend you stay exclusively on the resort property for the duration of the conference.  There will undoubtedly be many, many delicious professional and homebrewed beers available to try, but you owe it to yourself to take a bit of time to explore what San Diego has to offer.  You won't be disappointed!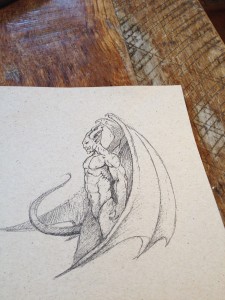 For an overview of some of the major breweries and bars in the greater San Diego area, take look at our preview of the Craft Brewers Conference from 2012.  The article covered some of the well-known breweries and bars including Stone, Lost Abbey, AleSmith, and more.  In the rest of this article we'll focus on a few of the neighbourhoods of San Diego that are easily accessible from the conference property, instead of the breweries located further afield.  However, many of those are pinned at the map that can be found at the end of this feature if you'd like to venture out.
With so many new breweries constantly opening up in San Diego, it's hard to keep track of them all.  But one thing you can be sure of in San Diego: you're never too far away from great beer.  Let's look at some of the interesting neighbourhoods to visit during the NHC to get a feel for San Diego's local culture and beer.
SAN DIEGO TIP: The city is quite spread out, so it can sometimes be a bit challenging to get around, as San Diego lacks a comprehensive transit system as found in other major cities.  However, San Diego does have Uber and Car2Go, along with local taxis and a transit trolley to help get around. There is also a bike sharing network in certain neighbourhoods of town. Don't drink and drive.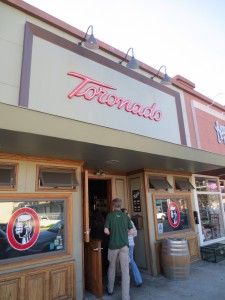 One of the densest areas for good beer is in the neighbourhood of North Park, along 30th Street.  Within the area you'll find the San Diego outpost of the famed beer bar Toronado; the fun and lively Tiger! Tiger!; plus tasting rooms for Rip Current Brewing, Mike Hess Brewing, Modern Times and Thorn Street Brewery.  Heading west towards University Heights there is Small Bar (with two locations) and the 20 year-old beer bar Live Wire.  Nearby along Adams Ave. is the well-known Blind Lady Ale House, and heading down to South Park will lead you to the famed Hamilton's Tavern.
The downtown area of San Diego has some great beer as well, including the stylish beer bar Neighborhood, brewpubs Half Door and Monkey Paw, an outpost of the Karl Strauss brewery family, a tasting room from Ballast Point and a location of the awesome burger joint Hodad's.
A visit to San Diego wouldn't be complete without checking out some of beautiful beaches along the city's 70 miles of coastline.  Ocean Beach has been booming from a beer perspective recently, with a new taproom from Culture Brewing, the Australian-themed beer bar Raglan Public House, the beer and noodle house Bar 1502, and of course the wild and raucous outpost of the brewery and pizza family Pizza Port.  And of course, the original Hodad's on Newport Ave.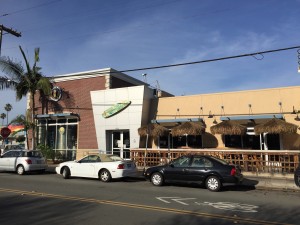 Just on the other side of the bay, Mission Beach is heating up with craft beer, with brewpub Amplified Ale Works and the extensive beer bars Draft, the SD TapRoom, and Barrel Republic.
Other spots within the vicinity of the conference include the vast, remarkable San Diego expansion of the Stone Brewing World Bistro and Gardens at Liberty Station, brewery and taproom Modern Times, beer bar The Brew Project, and tasting room for Acoustic Ales.
SAN DIEGO TIP: As you're at the conference you're a member of the American Homebrewers Association, so don't forget to check the AHA Member Deals for beer and merchandise offers around San Diego.
San Diego is full of great beer bars, breweries and tasting rooms, so be sure to take a sojourn from the conference to explore and enjoy.  Watch out for special events and tappings to occur during the conference week as breweries and bars show their appreciation for all the homebrewers in town.
It's hard to go wrong in San Diego.  With great weather, beaches, sights, food and of course beer, there's a lot to enjoy here.  It's a wonderful host city for the NHC this year as San Diego is a place that truly celebrates and appreciates beer.  Have fun at the conference, and be sure to follow along on Twitter and join in on the San Diego conversation in our Discussion Forum.  We hope to see you at the NHC!