The Bar Towel is proud to once again present our annual preview of the Craft Brewers Conference (CBC), taking place from April 8th to 11th in Denver, Colorado. Part One of our preview covered our picks for some of the beer bars and brewpubs in the city, and Part Two will cover our picks for the conference seminars.
The Craft Brewers Conference allows the industry to get together to share, learn and drink while discussing the relevant issues facing craft brewing.  The conference itself is split into two main components: first, the seminars, in which speakers and panels discuss a wide array of subjects including Brewery Operations, Exporting, Governmental Affairs, Safety, QA, Sustainability, Marketing and more.  Secondly, the CBC also offers a massive trade show entitled BrewExpo America (only operating Wednesday and Thursday), where almost 500 diverse exhibitors showcase and promote their wares to potential clients and partners.  The conference also organizes brewery tours of local breweries, plays host to the results of the World Beer Cup competition (every two years, including this one), and has mini side-conferences specific for wholesalers and bar owners.  It is due to this breadth and scope that the CBC has grown dramatically and is attracting brewers from all over the world, even though the Brewers Association is U.S. based.  And for many years now, the CBC is a must-attend for Canadian brewers as well.  In fact, there probably isn't a single event in Canada that attracts as many from the Canadian brewery industry as the CBC does.
And why is this? Well, the CBC is extremely relevant for Canadian brewers.  The U.S. is a leader in the craft beer movement, so the trends, insights and best practices that are seen in this market are very important for the Canadian craft beer industry to understand.  In this second part of our Craft Brewers Conference preview, we'll look at the seminar picks that we believe would be most interesting and informative, from a Canadian perspective.
When you're planning your CBC seminar picks, be sure to download the mobile app, new this year with functionality to save your calendar for the week.  Definitely a good addition to finding your way from talk to talk.  And for those going to the CBC for the first time, it's fairly challenging to see everything as there's lots of overlap of seminars, so you're going to have to pick and choose.  But grab a beer, meet some new people and enjoy the experience – you'll come out of it almost certainly knowing more than when you arrived!
9:15-11:00 – Keynote and General Session
It goes without saying that the keynote and general address is a must-see at the CBC.  The conference is kicked off with a full discussion of the state of the nation in craft beer.  Over the the past few years the industry has seen monumental growth, and this year will likely reveal a continuation of that trend.  The keynote address itself is being given this year by Michael Pollan, an interesting choice to have an author rather than a brewery representative, as it has been for the past few years.  Michael is an author of numerous books about food, nature and the environment, so his perspective on the industry will certainly be an unique and informative one.
1:20-2:20 – Protecting Your Brand: Understanding Your Intellectual Property Rights
As the craft brewing industry has expanded dramatically over the past few years, there's been a number of cases of brewers ending up with similar naming with beers and branding.  As much as it would be great to resolve these issues amicably, that is not often the case.  As this is the first of three seminars covering this issue, it is very clear that this is an important one in today's craft beer world.  This talk will be given by two representatives from the legal industry.
1:20-2:20 – Selling Your Craft Beers in Sweden Through the Systembolaget
The CBC always has a session or two specific to exporting to different markets, and this one discusses  Sweden and their government-controlled liquor chain Systembolaget.  As Ontario (and other provinces) also have government-controlled liquor systems, it will be interesting to see what it's like in Sweden, and how they treat importation as compared to what brewers are used to in Ontario.
1:20-2:20 – Production Managers Panel
This panel is a discussion about some various aspects of day-to-day production at breweries.  Of note, however, is the all-star lineup of brewery representatives, including Vinne Cilurzo of Russian River along with managers from Bell's, Three Floyds, Founders and Cigar City.  You want to be learning from these guys.
1:20-2:20 – Build a Culture Around Sustainability
Likely touching upon some of the issues that may be raised in the keynote, this seminar tackles the important issue of sustainability, with a representative from New Belgium along with the owner and president of Brewery Vivant in Grand Rapids.
9:00-10:00 – Respectful and Distinct Branding
The second talk about achieving distinctive branding in craft beer, this one has a couple  industry heavyweights, including Sam Calagione of Dogfish Head and Kim Jordan of New Belgium.
9:00-10:00 – Go Deep or Go Wide: Distribution Strategies for New, Small and Expanding Breweries
Distribution is quite different in the U.S. than it is in Canada, but breweries on both sides of the border generally have the same goal – to get more beer into the hands of consumers.  This panel promises to discuss various aspects of distribution strategy, featuring the Jeremy Cowan, owner of Schmaltz and the VP of sales from Uinta and Terrapin.
2:40-3:40 – Getting the Most Brewery for Your Buck
With the craft beer world booming, there's lots of budding entrepreneurs looking to get in on the action.  This seminar, by Brian Peters of the Austin Beer Garden, promises to outline how to build a brewpub brewery within a $250k budget.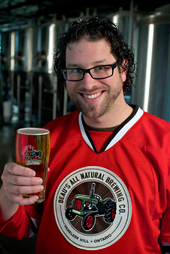 2:40-3:40 – The Return of the Gourdians
This seminar appears from time to time at the CBC, and is always one of the highlights.  A general free-for-all talk that covers all kinds of aspects of brewing, music and promotion, this year's edition is notable for the participation of Ontario's own Steve Beauchesne of Beau's, alongside David Buhler of Elysian and well-travelled beer PR man Marty Jones.
2:40-3:40 – Launching Three New USA Hop Varieties
Hops continue to be hot, and this session looks like an interesting one, tasting three new hop varieties that debuted in the US in 2013.  A great lineup of panelists is here as well, including the brewmaster from Firestone-Walker Matt Brynildson, brewer Scott Dorsch from Odell and representatives from Bell's and Sierra Nevada.
9:00-10:00 – The Economics of Craft Beer Festivals
With more breweries come more festivals, and nowadays there's lots of opportunities for brewers to participate in festivals all over the place.  This session, hosted by an economist from the Brewers Association and a professor from Eastern Oregon University promises to delve into the economic impact of festivals, undoubtedly valuable for brewers and festival organizers alike.
10:20-11:20 – Forecasting and Managing Seasonal Beers
One off and seasonal beers have become increasingly popular in Ontario, with many brewers getting in on the game and the LCBO releasing an increasing number of seasonal specific beers.  This seminar, with representatives from Ninkasi, Mystery and Brooklyn, will discuss some techniques for seasonal beer management.
10:20-11:20 – Q&A with Dick Cantwell
It's always great to hear Dick Cantwell, the co-founder of Elysian speak, and here its just him, doing a Q&A about starting your own brewery.  As someone with the experience of Dick's, his insights will be invaluable for anyone starting up or managing their own brewery presently.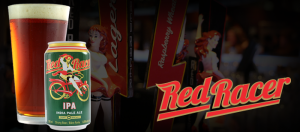 1:30-2:30 – Trademark Law 101 for Breweries
The final session about branding conflicts, this talk is specific to trademarks and will be given by the trademark lawyer who litigated the Racer 5 dispute involving Central City of British Columbia, along with Richard Norgrove of Bear Republic.
1:30-2:30 – Surviving Rotating Handles
As is common in the U.S., a large number of craft beer bars in Ontario want interesting product and the competition for tap lines is high.  This seminar features representatives from brewing, bar ownership and distribution and will discuss making the best decisions in a world of constant tap turnover.
1:30-2:30 – Creating Loyalty in Beer and Coffee
In recent years the CBC has had a few panels covering consumer brand advocacy and influencers.  This panel looks interesting and diverse, promising to discuss ways to strengthen relationships with consumers featuring the editor of All About Beer magazine, the president of a coffee company (Counter Culture Coffee from North Carolina) and the director of sales and marketing from Sierra Nevada.
2:50-3:50 – Using Belgian Yeast: Three Belgians' Perspectives
The CBC has in previous years closed the conference with a seminar on the subject of speciality, sour and/of barrel beers.  This year they've done it again, with a superstar panel discussing Belgian yeast, including Yvan De Baets, masterbrewer of De La Senne, Hedwig Neven, brewmaster of Duvel Moortgat, Steven Pauwels, brewmaster of Boulevard and Vinnie Cilurzo, owner and brewer of Russian River.  This one should be a packed house and a great and informative panel to wrap up the seminar portion of the CBC.
The CBC looks like another outstanding lineup of informative seminars and panels this year.  Common themes running through many seminars this year include branding, identity, starting up and expansion, all key issues in managing the phenomenal growth of the industry.  A huge issue, that seems to have been unaddressed this year (as it was last year), is the so-called "craft vs. crafty" debate.  Perhaps it's not something that the BA or the CBC wants to wade into, but the absence of tackling such an topic is noticeable when looking at the context of the modern world of beer.  However, there will be plenty to keep everyone occupied in Denver next week, from the great breweries, bars and events in the city to the conference itself, and there will undoubtedly be lots of lively and fruitful conversation about the state of the industry.
If you are heading to Denver, please tell us about your CBC experience! Follow us @bartowel and let us know when you're at the conference. It would be great to meet up with some Canadians for a few great beers.  Looking forward to seeing everyone there!