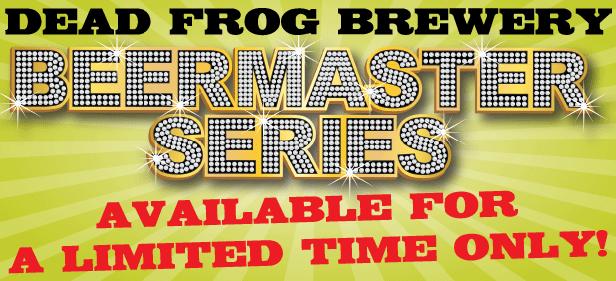 A number of breweries are now producing a Brewmaster series of limited-edition specialty brews, in addition to their regular lineup. Dead Frog recently jumped into that pond.
Dead Frog has a number of easy drinking (5% abv), yet flavourful, brews in their core lineup. For the holiday season they released the Mandarin Orange Amber Ale as well as the Christmas Beeracle. But the first of their "Beermaster Series" was actually the Chocolate Mint Brown Ale, which is currently available at the government BC Liquor Stores.
Now I had thought that Tony Dewald was still their brewmaster (who previously made DIX IPAs famous), but it turns out that he has moved on. Regardless, the beer geeks should be thrilled about the next Beermaster release…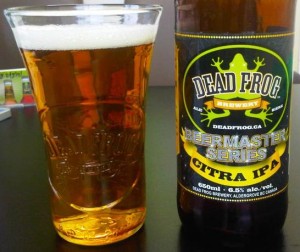 "Dead Frog Citra IPA is a high hopped, high alcohol, high bitterness true IPA that is like an invigorating open handed slap of citrus awesomeness!!!"
Unfortunately, it'll only be available at the Private Liquor Stores.
If you see a bottle, could you grab me one? ;D