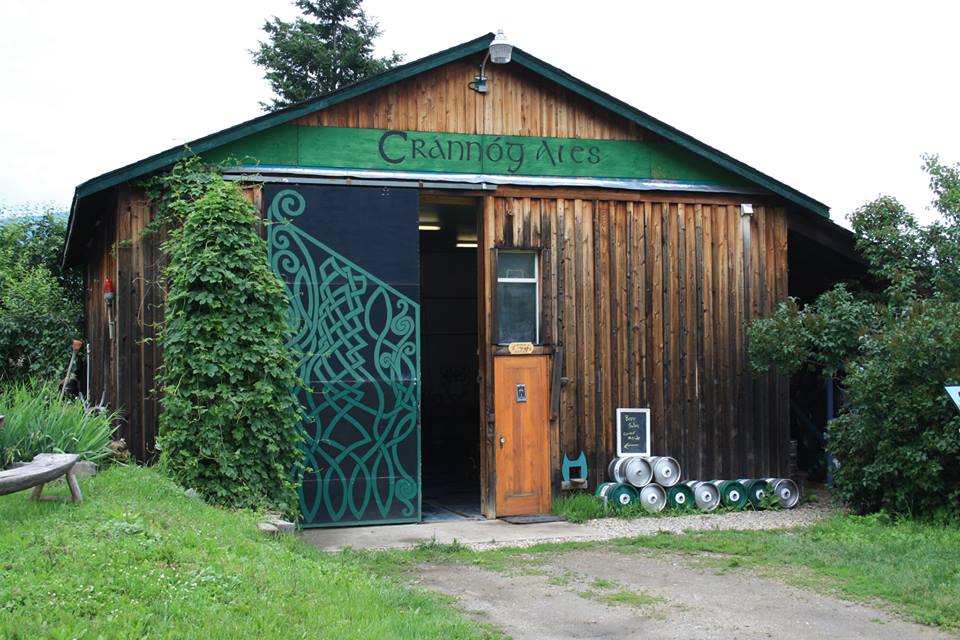 I spent the last weekend camping at the Shuswap Lake Provincial Park, which was the perfect opportunity to finally check out Crannóg Ales. When they opened in 2000, they were Canada's first Certified Organic farmhouse microbrewery. The farm and brewery are integrated so well that they produce almost zero waste. The spent grain is used to feed the livestock and also provide compost for the hop yard and gardens. You may have heard of a 100 mile diet, but Crannóg has hosted a 100 foot feast!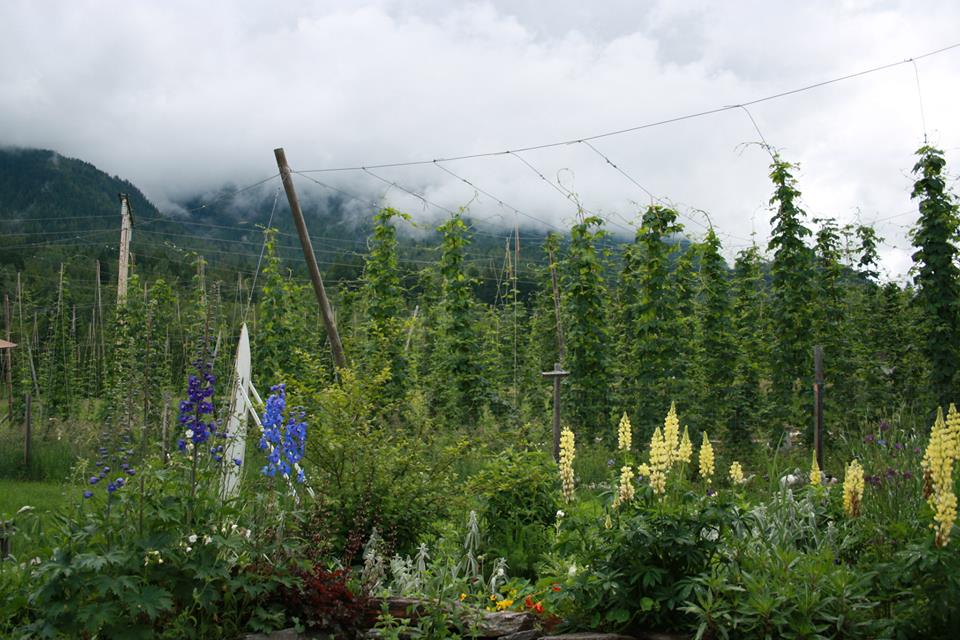 The surrounding gardens support ladybugs, which love to dine on any pesty aphids!
Some homebrewers may be familiar with their Left Fields Hop Store. They ONLY sell rhizomes. I ordered them when I bought my first home in Toronto, and I've acquired many more here in BC. If you're interested in growing hops, be sure to get your order in early as they always sell out.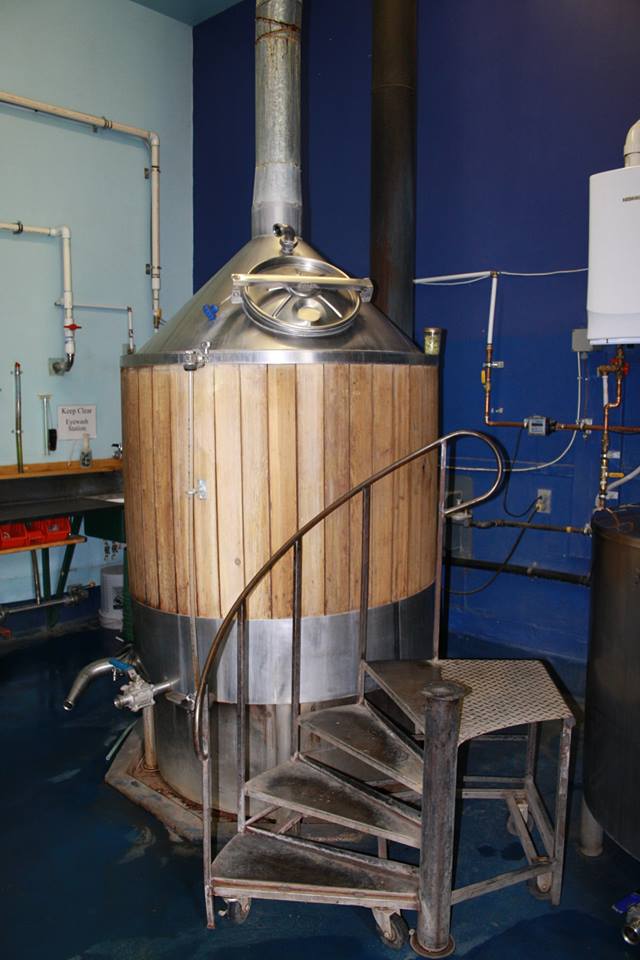 Inside the brewery you'll find an eclectic mix of old dairy and brewing equipment. Most impressive is the 12 Hectolitre system which was purchased from John Mitchell (originally installed in Canada's first modern brewpub, Horseshoe Bay Brewing in 1982).
Their brews are only available by draft, growler or party pig. No bottles or cans. If the brewery grew much bigger, it would probably out-grow the farm.
Greg gave us an excellent tour which finished in their tiny tasting room. I'd say it's maybe 150 square feet, but one of the coolest little spaces that I've ever seen.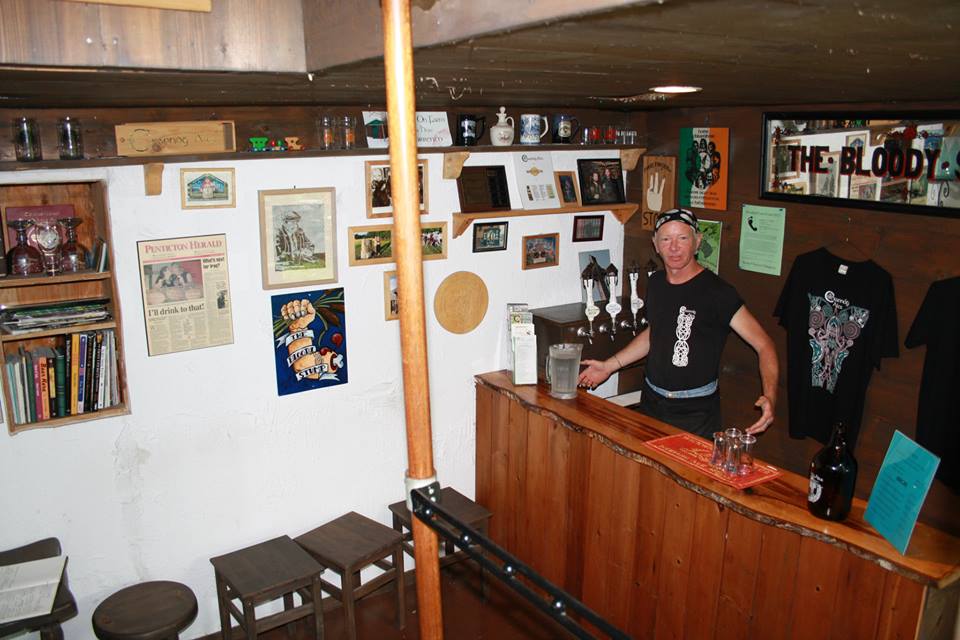 A fresh sample of their Back Hand of God Stout was a treat. I'd say this is my favourite dry stout, with Granite's being a close second.
The Gail's Blood Potato Ale is an interesting take on an Irish Red. I swear I can taste the potato skins, though I have the benefit of knowing what's in it. I think it's very drinkable (I've ordered a second pint at a local restaurant).
The Insurrection IPA is an old school American IPA, dry-hopped with Cascades. At 5.4%, some might consider it a session IPA by today's standards.
This was my first taste of the Bogtrotter Brown Ale, so I went home with a growler. It had a some pleasant cocoa and roasted nut, with just a hint of sweetness showing through the gentile bitterness. Nice hopping on the finish.
Their seasonal brew is a Sahti, which I tasted fresh from the conditioning tank. They used Juniper berries without any hops. I was surprised by the balanced sweetness and body of this tasty brew. Very well crafted.
If you're ever traveling through Sorrento on the Trans-Canada, I'd certainly recommend booking a Tour & Tasting.
Sláinte!