The Bar Towel is proud to once again present our annual preview of the Craft Brewers Conference (CBC), taking place from April 8th to 11th in Denver, Colorado. Part One of our preview covers our picks for some of the beer bars and brewpubs in the city, and Part Two covers our picks for the conference seminars.
Denver is a great beer town, in an great beer state. There's no doubt about it, this place loves their beer. Denver is home to the Great American Beer Festival, one of the largest beer festivals in the world, where over 3,000 beers are available to try. There are over 30 breweries within the city limits, and over 100 in the Metro Denver area. The state is governed by John Hickenlooper, the former mayor of Denver for seven years and founder of the Wynkoop brewpub, and a brewer himself (interesting fact – Colorado is the first state to elect a brewer as governor since Sam Adams in 1794). And, he recently installed craft beer taps into the governor's mansion (how cool is that!)  It is remarkably obvious that Denver loves its beer, so it comes as little surprise that the Brewers Association decided to hold its annual Craft Brewers Conference here, which is precisely what it's doing this year, from April 8th to 11th at the Colorado Convention Center.
The CBC, as covered by the Bar Towel in San Diego, San Francisco and Washington DC – is a chance to not only learn about and meet those in the craft brewing industry, but visit the cities on the cutting edge of craft beer in the U.S. And Denver is no exception, as those attending will be able to try some mighty fine beers across numerous great beer bars and brewpubs around the city. In this article we'll cover some of the hot spots to check out in Denver (with a skew towards what is located downtown near the Convention Center), and our next article will cover our picks for the CBC itself.
Denver is the capital of the state of Colorado, lying a few miles east of where the Rocky Mountains rise. It's known as the "Mile High City", which is completely accurate, as the city's elevation is 5,274 feet above sea level (compare that to Toronto's elevation of 294 feet.)  So you get high in Denver, and this doesn't even take into account the state's approval to legalize marijuana.  A quick note to those flying into Denver, which I suspect will be the majority – the airport is quite far away from downtown. Prepare for a $55 cab ride or $11 bus SkyRide to get to the downtown area.  And it would be a good thing for you to orient yourself to the neighbourhoods of Denver while you're on the ride – and you can do so here.
Denver does not have a densely packed downtown, compared a city like Toronto. It has wide, large streets that run throughout the central core, and sometimes they have an eerie emptiness to them. From past personal experience, Denver has provided a strange sensation within the city: while walking on the streets sometimes if feels a bit lonely, as if nobody else is around (imagine the beginning scenes of 28 Days Later). But when you enter a beer bar, you're usually opening a door to a swarm of people, a lively, energetic and friendly crowd. It's an odd empty-to-full feeling that one rarely has on the streets of Toronto. But what makes Denver interesting isn't its sparse sidewalks outside, but its raucous and beer-filled insides.
Let's start with what is generally regarded as one of the top beer bars in the United States, the Falling Rock Tap House, located at 1919 Blake St. in the popular nightlife area LoDo. Falling Rock is the real deal, any way you slice it. It's got 90+ taps, covering a tremendous range of styles, both from Colorado, out of state and internationally. It gets special beers that barely anyone else does like the legendary Russian River Pliny the Younger. And its just a fun place all around, and likely a home base for many CBC attendees. From past visits when there wasn't thousands of brewers in town, it's rammed every night. I would suggest you get there early.  Falling Rock also has some awesome events lined up, Night of the Saisons on April 9th, Night of the Barrel on April 10th and Night of the Sours on April 11th.
Not too far from the Falling Rock is a delightful high-end beer and food spot, the Euclid Hall Bar & Kitchen at 1317 14th St. They've got a nicely curated tap list which includes Telluride, Deschutes, Avery, Firestone Walker and more, along with a delicious food menu.  It is common that many bars at the CBC host cities get in on the action with special events of their own, and Euclid has a great lineup of tasty happenings, including:
Tuesday @ noon: Boulevard Chocolate Ale and New Belgium Euclid Sour collaboration beer tappings.
Tuesday @ 6 p.m.: No Label Brewing Elda M. Bourbon Barrel Milk Stout tapping.
Wednesday April 9th noon-3 p.m.: Lunch with Ska Brewing, Upslope Brewing (Thai White Tai), Left Hand Brewing (Good Ju Ju).
Wednesday @ 5-9pm: Bonfire Brewing is pouring 2-3 beers.
Thursday @ 6pm.: Anchor and BrewDog on hand pouring Anchor's OBA, IPA, Saison & BrewDog's Cocoa Psycho, Dogma, Libertine Black IPA.
Friday @ noon: Boulevard Foeder Projekt #1 tapping.
A trip to Denver isn't complete without checking out the original, Colorado's first brewpub, Wynkoop at 1634 18th St. Founded in 1988 by the aforementioned Governor John Hickenlooper (and others), it's a big, multi-floor and diverse space, with pool tables upstairs and a comedy club below. Every year they award a 'Beer Drinker of the Year', so stop in for a pint and see if you think you qualify. Also, their practical-joke-turned-reality Oyster Stout is coming back on April 1st – might be worth a check to see if any's left come CBC time.
Another spot worth checking out is Freshcraft at 1530 Blake St. This long and narrow beer bar has an excellent tap selection including Avery, Epic, Left Hand, Odell and numerous out of state beers.  Freshcraft has a special night planned with Cigar City and The Bruery on Wednesday which are two breweries always worth checking out.
One of the most well-known breweries and right in the heart of downtown Denver is Great Divide. Not only do they have their brewery in the city at 2201 Arapahoe St., there's also an adjoining taproom with 15+ house beers on tap. Exclusive for the CBC sees their taproom open a bit early, at 10am instead of the usual noon, from Wednesday to Friday.
If you're in the mood for pizza and beer downtown, there's a spot called the Mellow Mushroom on the outdoor shopping and dining area 16th Street Mall  This is part of a national chain, but good beer is important here, as their beer selection recently included Great Divide, Dogfish Head, Odell, Boulder, New Belgium and more.
Breckenridge Brewery (its original location being in the ski resort town of the same name) has a number of Denver locations, including the Ale House at Amato's (at 2501 16th St.), Breckenridge Colorado Craft (across from the ballpark ) and the Breckenridge Brewery BBQ located in the Golden Triangle at 471 Kalamath St.
Other spots around town you might want to check out include:
The list goes on and on – there really is a lot of great beer to be found in Denver, and there's even more places to explore and drink that we can cover here. Everything from our article is also the map below to help you find your way around.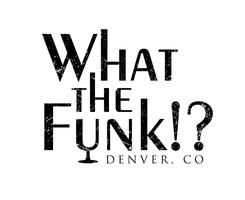 Keeping up with all the events that take place during the CBC week can be a challenge. But there's a couple highlights that look well worth it. Now in its second year, Crooked Stave is organizing the funky, sour and barrel event What the Funk? on Thursday, and it looks 'funking' awesome. And on the same night, Left Hand and Lagunitas are hosting the FUNKtion at the Fillmore. Some other good looking events during the week include the return of Amber Waves and Just BrewHers at Ernie's.  Stay on top of what's happening on the CBC's event page and what the Canadians might be up to in our Discussion Forum.
If you're not convinced here what you can find in Denver, you don't have to just take my word for it. Check out local drink blog Denver off the Wagon, along with the First Drafts, the beer blog  from the Denver Post. And be sure to download the Post's great (and free) iPad beer guide to Denver as well.  They'll have more local insights of the beer scene in town and what's happening during CBC week no doubt.
If you're in town for a bit of time before or after the CBC, you might want to check out some of the great beery things happening in the neighbouring cities of Boulder, Longmont, Loveland & Fort Collins, which include the breweries of Avery, Odell, New Belgium, Oskar Blues and more.
And when you're done with Denver and the CBC, there's even craft beer on the way out of town. Located at the Denver airport (near gate B80) there's the New Belgium Hub, complete with a full tap lineup of their brews.
Denver is a city that seems to exist for beer. There's lots of it, with craft breweries continuing to open and thrive. During the winter months of the year, one might be drawn to the mountains and resorts such as Vail, Breckenridge and Aspen for their top-notch skiing and snowboarding, made even better with the presence of all this craft beer. It might be too late for a quick schuss down the slopes this time around, but there's no shortage of great spots to explore in Denver this year. But of course the Craft Brewers Conference itself is why we're all going, so stay tuned for our picks of the can't-miss seminars this year!