The Bar Towel is proud to once again present our annual preview of the Craft Brewers Conference and BrewExpo America (CBC), taking place from May 3rd to 6th, 2016 at the Philadelphia Convention Center in Philadelphia, Pennsylvania. Part One of the preview covers our highlights of breweries, bars and other sights of the city, and Part Two covers our picks for the conference seminars.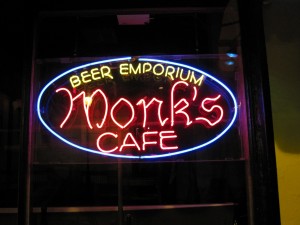 Philadelphia is a city of firsts.  I say that because there always seems to be a plaque wherever you turn in Philadelphia – be it for the America's First Lager or America's oldest street. However, it's not always the first city that comes to mind when one thinks of top beer destinations in the United States.  Portland, San Diego, Denver and others often percolate to the top of 'must-visit' beer cities, but Philadelphia should be on that list, and due to that it is unsurprisingly the host city for this year's Craft Brewers Conference, the largest conference of its kind in the world.

Philadelphia has been a beer city for centuries.  Beer is in the blood of Philadelphia, and a visit here will not only quench your thirst for delicious brew but give you a great history lesson and cultural experience to boot.

Getting to Philadelphia is relatively easy.  It's location on the east coast is a short flight (about 90 minutes), and Philadelphia's transit system SEPTA runs a train to the city centre for $8. Philadelphia is about 800km by drive to Philadelphia, making it about a similar distance to Chicago or New York.  The downtown area of Philly is easy to navigate and walking friendly. It's laid out as a logical grid so finding things is very easy. Exploring Philly is fantastic – lots of little residential alleys to wander down and interesting old buildings to look at.  So it makes for a great city for a beer tour during CBC week.  
As with all CBCs, the host city is transformed during the week, with local beer bars and breweries hosting numerous special events to celebrate, and this year is no exception.  So let's explore!
In the downtown area you will most likely hear one name more than anyone else: Monk's Cafe.  Monk's is likely Philly's most well-known destination, a haven for Belgian food, beer and culture.  And there's a reason Monk's is so well known – it simply doesn't disappoint. The space is comprised two areas – a front bar and back bar with varying tap selections in each section. There's great food, friendly staff and excellent beer.  It's an essential stop and will likely be even more perpetually jammed than it usually is during CBC week.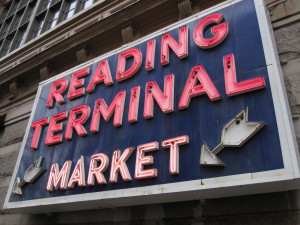 Other spots worth checking out downtown include McGillins Olde Ale House (the oldest pub in Philly, dating back to 1860), the Mexican themed craft beer bar Jose Pistola's, brewpub Nodding Head, pin-up themed Varga Bar, the vast multi-tap bar City Tap House and the upscale chain Tria with the Tria Taproom, and two locations of the Tria Cafe (on Walnut St. and Spruce St.).  A wander around downtown wouldn't be complete with a visit to the great Reading Terminal Market, a vast and delectable food market.  Have a bite at The Dutch Eating Place or a hoagie at Carmen's.
It's worth wandering down to the Old City and through historic Independence Park, home of the Liberty Bell and Independence Hall. It's free to check out the bell so it's worth poking your head in.  While in the area check out the fun, neighbhourhood spot Khyber Pass Pub, international themed Eulogy Belgian Tavern, the Ben Franklin-era period recreation yet sleepy City Tavern and brewpub 2nd Story Brewing.  Also, the aforementioned oldest street in America, Elfreth's Alley, isn't too far away.  If you're willing to take your chances in getting an impossible table, I guarantee a visit to Zahav will delight your tastebuds. This renowned modern Israeli restaurant was one of the best meals I ever had at a recent visit.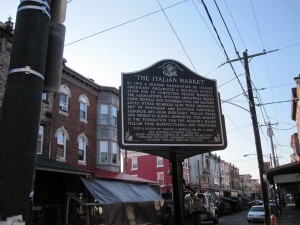 The Italian Market on 9th Street is a dynamic and interesting street market, one of the oldest around.  Here you'll find the duelling, gawdy and tasty Geno's Steaks and Pat's King of Steaks battling it out for Philly Cheesesteak supremacy.  Personally I like a sandwich from Paesano's while in the market but you need to have a local cheesesteak for the full Philadelphia experience.  While in the area just a couple of blocks away is The Pub on Passyunk East, a nice pub with a good selection of American draughts, along with the craft and import focused Devil's Den.  While in the area don't miss the Philadelphia Magic Gardens, a truly one-of-a-kind immersive experience, a walk-in art environment by artist Isaiah Zagar that you won't forget.
Back on the north side of downtown lies the Benjamin Franklin Parkway, a wide divided avenue that houses a row of dynamite museums, including the Barnes Foundation, a museum with not only one of the best collection of Impressionist artwork you'll find, but one with an equally interesting and controversial history to match.  Continuing along the parkway will lead you to the Philadelphia Museum of Art, which you will likely recognize as the iconic steps from the film Rocky.  Jog up the stairs to work off some of those ales during CBC week.  While in the area, head along Fairmount and check out the brewpub Bar Hygge, or up to Brewerytown and have a stop in Crime and Punishment Brewing.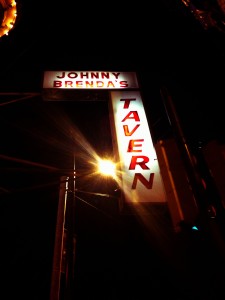 The Northern Liberties is a cool, no-longer-in-transition neighbourhood with lots of interesting things to check out.  On the beer front you can't go wrong with craft beer stalwarts Yards Brewing, the awesome Standard Tap, the old school, rock and beer bar Johnny Brenda's, the Philadelphia outpost of Brooklyn's Fette Sau and nearby, the cozy and lively Memphis Taproom and Philadelphia Brewing Co.
If you're willing to venture further afield, there's even more beer to seek out and enjoy.  The adventurous beer seeking travellers might want to check out the delicious Earth Bread + Brewery in Mt. Airy, the fun, cask friendly Grey Lodge Pub in Northeast Philadelphia, one of Philly's beer originals Dock Street in West Philadelphia, Manayunk Brewing in Manayunk, Tired Hands Brewing in Ardmore, Round Guys in Lansdale, Forest & Main in Ambler or the well-known and successful Victory Brewing Company in Downingtown.
If you are going to the CBC then you are most certainly a fan of beer.  And because of this, Philadelphia will not disappoint.  But Philadelphia is a city not just beer, but of urban adventures, friendly people, rich history and interesting sites.  You'll find a pub to suit your tastes and it'll have great beer for you.  Philadelphia is a bit of an overlooked destination compared to other beer cities in the U.S., but it's a gem.  Enjoy the CBC and all the beer the city has to offer!
Stay tuned for Part Two of our CBC preview where we'll offer our seminar picks for the conference.  In the meantime, stay on top of what's happening in the city during CBC week with great events listings from Joe Sixpack, Brew Lounge and the CBC, plus great local resources Philly Tap Finder, Philly Mag's Foobooz and Joe Sixpack.  Please find below a map with all of the bars, breweries and sights pinned, and more.