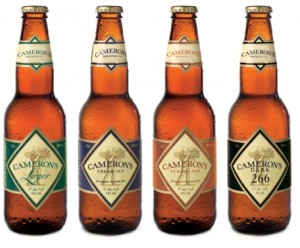 Following a successful Brewery Market on July 17th with Muskoka Brewery, we're happy to welcome long-time Bar Towel friends Cameron's on Sunday, July 24th.
Cameron's will be serving two of their regular lineup of beers: Auburn Ale and Lager.  Both of them will certainly provide some much-needed refreshment as Toronto's heatwave continues.
Cameron's will also hopefully be bringing a one-off cask to the event, but you'll have to visit the Brewery Market to find out what that is on Sunday!