The summer solstice is upon us and BC has a brand new lager hitting the shelves: Creemore Springs! That's right, while Ontario has been enjoying this craft lager for 25 years, British Columbians finally get a taste as well. Creemore was one of my seasonal staples for many years, so I was glad to grab a 6-pack from my local today. Despite the diversity of brews in BC, there still isn't a whole lot of quality lagers, so hopefully this will fly off the shelves! Like Granville Island Brewing, Creemore is part of Molson's Six Pints Craft Beer Division, so hopefully we will see some more of their great brews. Speaking of Granville Island, they just released a Cascadian Dark Ale, which is also available at the Government Stores. I think this is one of the best brews to come out of Granville. At 6% abv and 45 IBU it's loaded with Falconer's Flight hops with some quality malt to back it up. Really great stuff.
If you're lucky, you might still find a Rick August Russian Imperial Stout from Russell Brewing. Rick was the 2011 Golden Stag Home Brewing Contest winner and Russell produced 360 cases at the end of May (Rick shares some of the profit). Now as cool as this whole story is, the beer is also REALLY great, so I recommend seeking it out. "The recipe uses more than 10 types of malts, two types of hops, a special yeast strain, juniper berries and licorice root. At 10.8% ABV this strong beer is intensely dark and extremely flavourful".
The relatively new Hoyne Brewing Company has released yet another brew. The Summer Haze Honey Hefe is brewed with honey from the beehives at the Fairmont Empress Hotel. This one is on-tap at the hotel and also available from the brewery and select liquor stores in Victoria and Vancouver.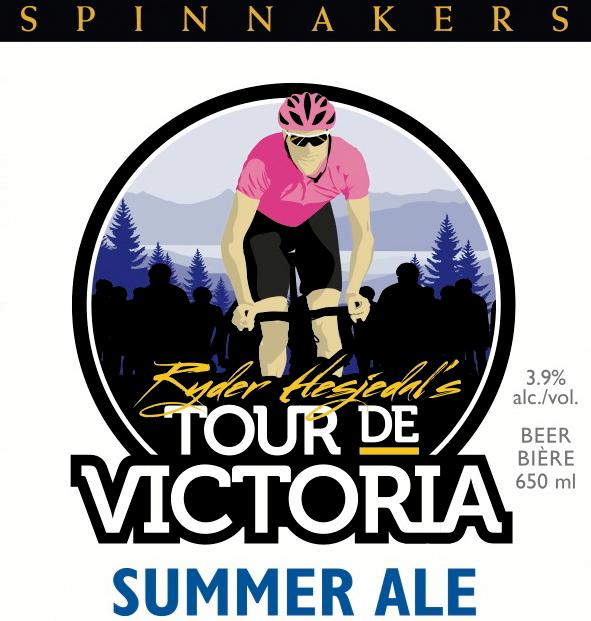 Also from Victoria for the summer is a variety of cans from Spinnakers! They'll have the Blue Bridge Double Pale Ale, Lion's Head Cascadia Dark Ale, Northwest Ale, Original Pale Ale and Ryder Hesjedal's (2012 Giro d'Italia Champion) Tour de Victoria Summer Ale. Hopefully the canning line will instigate a larger distribution of their excellent brews. They're working on a couple of new hop bombers as well: Hoptoria (6.8% abv & 80 IBU) and India Session Pale Ale (4.5% abv & 70 IBU).
Need some re-hydration in the summer heat? Or perhaps a Root Beer Float would hit the spot? Well, Cariboo Brewing is making a 0.5% abv. Root Beer!
The next 6-pack from Lighthouse Brewing Company will be TASMAN ALE. According to their facebook page, it's brewed with "the Tasmanian hop varieties Topaz and Summer along with Motueka and Rakau from the Tasman region of New Zealand. Fresh and crisp, this copper hued ale features distinctive tropical fruit characters, clean and light bittering and a soft malt body. 5% alc/ vol". New Zealand is becoming a bigger player in the hop market, and I do enjoy their unique regional flavours. With the southern hemisphere's alternate harvest season, transporting their fresh hops half way around the world does make some practical sense. I'm certainly looking forward to trying this one!