Lighthouse Brewing Company just released the third brew in their Small Brewery-Big Flavour series:
"Deckhand Saison is a rich, golden, Belgian farmhouse style beer. Pilsner and Vienna malts added with flaked wheat gives this beer a soft malt character while the unique attributes of a true Belgian yeast strain add spicy, peppery and fruity flavours. The acidic sourness and dry finish complement the noble hop character of Styrian Goldings hops. True to this artesan style of beer we present it unfiltered so that you can taste the full flavour of this complex and very satisfying brew. A stemmed tulip glass will enhance the aroma and support the large foamy head."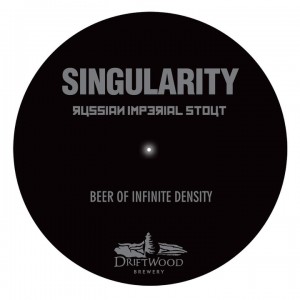 Driftwood Brewery has just released their first barrel-aged beer: Singularity. I'm a physicist, so I love the name. Could it become as popular as The Big Bang Theory?
Here's their cheeky description:
"Four months in Kentucky Bourbon barrels has transformed this formidable Russian Imperial Stout to somewhere beyond the event horizon; the result is a beer of 'infinite density' and complexity".
Russell Brewing Company has a new release from their Brewmaster Series: Blood Alley Bitter. This is an ESB with a solid 50 IBUs, yet a very drinkable 5.5% abv.
The Granville Island Scottish Ale is making another debut, and the Phillips Hammer Imperial Stout is back again, but this year it's being offered in a barrel-aged version as well!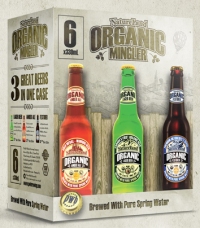 Pacific Western Brewing will be releasing a new Cariboo Cream Ale, and they've currently got an Organic Mingler out as well, but you'll have to grab it quick. Apparently the Granville Island Brewery Company trademarked the word 'mingler' a few years ago, so now MillerCoors is having it pulled off the shelf!
And of course, Tree Brewing is releasing their Hop Head Double IPA as well.