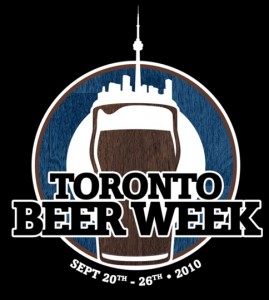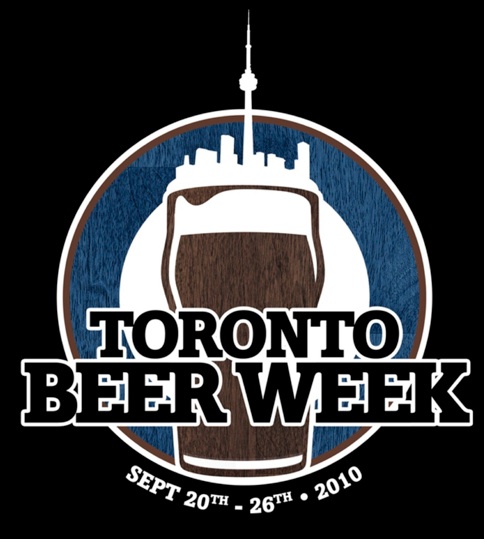 Today marks the official start of Toronto Beer Week, the first ever event of its kind dedicated to Toronto.  Pubs, bars, restaurants, breweries from across the city are participating all to promote great craft beer.
Things unofficially kicked off yesterday, with a five-course brunch at beerbistro featuring the beers of Dieu du Ciel!.  The brunch featured such delectables from Chef Brian Morin including duck confit waffles, Peche Mortel ice cream and a brioche ham and brie "grilled cheese".
Later in the day the winners of the TBW Homebrew Competition were announced:
Amber Hybrids – Ctrl Alt Delete
American Ambers – Red Headed Steep Child
American IPA – Hopocalypse
American Pale Ale – Teichtbier Pale Ale
Belgian Ales – Tall Dark and Belgian
English Pale Ales – DJS ESB
Imperial IPA – Imperial IPA (k. teichert)
Imperial Stout – Canadian Imperial Maple Stout
Lager – 3rd and Goal
Light Hybrid Beer – Caramel Cream Ale
Old Ales and Barleywines – Reed's Old English Barleywine
Smoked / Herb / Vegetable – Smoked Porter
Specialty and Cider – Moroccan Imperial Brown Ale
Stouts and Porters – Bufords Best Corkscrew Stout
Wheat Beers – A Bee A Burr
Toronto Beer Week is going to be a great one.  Be sure to get out there and check out some of the great spots across the city that support craft beer.  You can find the latest events listing here.