MEDIA RELEASE
Amsterdam Brewery and Great Lakes Brewery Collaboration a First in The LCBO
(Toronto, ON, April 24, 2013) – The Amsterdam Brewery and Great Lakes Brewery, two of Toronto's oldest independently owned and operated craft breweries, are set to release their award winning collaboration beer – "Maverick & Gose" in the LCBO later this month.
Maverick & Gose is a Leipziger Gose Beer that has been aged in Ontario Chardonnay barrels for 4 months prior to packaging. A rare German brew of medieval origin, this 2012 Canadian Brewing Awards Silver Medalist beer is brewed with a mostly malted wheat base, pink Himalayan salt, and spices. Notes of lemon, herbs and a slight saltiness make this collaboration truly unique to Ontario.
What is even more unique about this beer is that it is the first all-Ontario collaboration to be released in the LCBO. Brewers Iain Mcoustra of Amsterdam and Mike Lackey of Great Lakes first developed the recipe for Maverick & Gose in early 2012.
"We came up with the idea whilst playing shirtless, greased up beach volleyball, you know, like in the movie Top Gun, and we thought it would be fitting to collab on this one of a kind beer," says Lackey. "I'm super pumped to be part of the first Canadian craft beer collaboration that will grace the shelves at the LCBO. It was a pleasure creating this beer with Iain and the Amsterdam crew."
"We wanted to take an old world style and put our own twist on it by using local Chardonnay barrels" says Mcoustra. "We didn't want to go over the top with any of the flavours and it's easy for a spiced beer to get away from you. The barrel brought everything together in the end, balancing out the spices with the salt giving a nice roundness to the finish."
"It's always a blast brewing with Lackey and Great Lakes" says Mcoustra of the collaboration. "They're a big reason why there has been so much collaboration and innovation in Ontario recently and it's an honour to brew and release this beer with them."
Maverick & Gose is available for sale in 500mL bottles from select LCBOs starting April 29, 2013 ($6.95) and the Amsterdam Brewery Retail Store (45 Esandar Dr., 416-504-6882).

About The Amsterdam Brewery
The Amsterdam Brewery is an independently owned and operated craft brewery that is deeply rooted in the city of Toronto. A pioneer of the craft beer revolution in 1986 and initially called the Amsterdam Brasserie and Brew Pub, The Amsterdam was the first of its kind in Toronto to offer patrons hand crafted lagers and ales that were brewed 'in-house'. Today they brew over ten different beers including their flagship lager – Amsterdam Natural Blonde, the award winning Big Wheel Deluxe Amber, Boneshaker IPA and multiple year-round and seasonal brews. The Amsterdam Brewing Company uses only traditional brewing methods and their beers are made with four all natural ingredients – malt, hops, yeast, and water. All beers are GMO-free, without preservatives, and never heat pasteurized.
To learn more about the Amsterdam Brewery visit www.amsterdambeer.com
Or
Become a Fan on Facebook www.facebook.com/amsterdambeer
And Follow them on Twitter www.twitter.com/amsterdambeer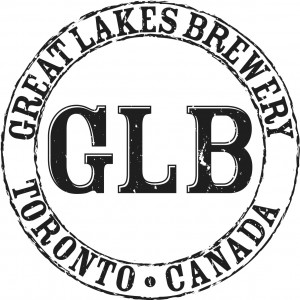 About The Great Lakes Brewery
A fiercely independent owned and operated brewery, Great Lakes recently celebrated 25 years in the craft beer business, making them one of the oldest craft breweries in Ontario. Great Lakes specializes in producing flavourful beers that will be sure to tickle your taste buds with each sip. From unique seasonal ales and premium lagers to our Project X and Tank Ten Series beers, we produce a variety of products to be enjoyed by everyone!
Based in Etobicoke, we invite you to visit our brewery for a taste of our award winning beers, including the Canadian Brewing Awards double Gold Medal Winner Crazy Canuck Pale Ale!
To learn more about Great Lakes, visit www.greatlakesbeer.com.
We love social media, so join in on the conversation!
www.twitter.com/greatlakesbeer
www.facebook.com/greatlakesbeer