This year the BC brewers took home 40% of the Canadian Brewing Awards, and once again the Brewery of the Year is Central City Brewing Company.
There's always some interesting discussion around these awards, and it has already started in the
forums. Has BC reached its climax? Are other provinces rising up? This year Ontario brewers took the Gold & Silver in the American Style IPA category, and a sour beer from Quebec (Co-Hop V, À La Fût) was awarded Beer of the Year! From coast to coast, there's some interesting times ahead. Congrats to all the winners!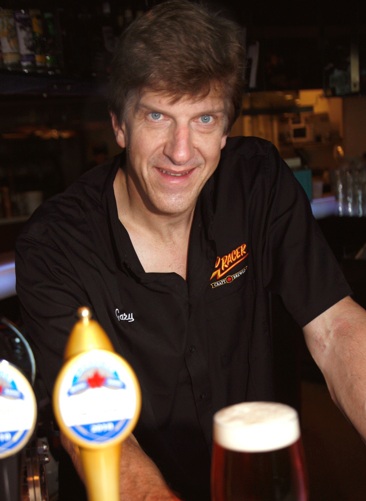 Here's what the BC brewers brought home:
Gold
Vancouver Islander Lager, Vancouver Island Brewery
Hermann's Dark Lager, Vancouver Island Brewing Co.
Coffee Porter, R&B Brewing Co.
Red Racer ESB, Central City Brewing Co.
Swans Scotch Ale, Swans Brewery
Pale Ale, Yaletown Brewing Co.
Steamworks Pale Ale, Steamworks Brewing Co.
Sungod Wheat Ale, R&B Brewing Co.
Woolly Bugger Barleywine, Howe Sound Brewing Co.
Powell IPA, Coal Harbour Brewing Co.
Central City Imperial IPA, Central City Brewing Co.
Mandarin Orange Amber Ale, Dead Frog Brewery
Dark Snout Bacon Stout, R&B Brewing Co.
Thor's Hammer Bourbon Barrel Barley Wine, Central City Brewing Co.

Silver
Red Canoe Lager, Canoe Brewpub
Blue Buck Pale Ale, Phillips Brewing Co.
Okanagan Spring Brewmaster's Black Lager, Sleeman Breweries
Hermannator Ice Bock, Vancouver Island Brewing Co.
Bohemian Lager, R&B Brewing Co.
Swans Arctic Ale, Swans Brewery
Thirsty Beaver Amber Ale, Tree Brewing Co.
Beaver Brown Ale, Canoe Brewpub
Beachcomber Summer Ale, Vancouver Island Brewing
Thor's Hammer Barleywine, Central City Brewing Co.
Tranquility IPA, Moon Under Water Pub and Brewery
Pepper Lime Lager, Dead Frog Brewery
Nectar of the Gods, Russell Brewing Co.
Bird of Prey-Flanders Red, Driftwood Brewing Co.
Bronze
Beach Blonde Lager, Tree Brewing Co.
Steamworks Pilsner, Steamworks Brewing Co.
Coffee Stout, Phillips Brewing Co.
Okanagan Spring Porter, Sleeman Breweries
Begbie Cream Ale, Mt. Begbie Brewery
Harvest Moon Organic Hemp Ale, Nelson Brewing Co.
Lighthouse Race Rocks Ale, Lighthouse Brewing Co.
Nelson After Dark, Nelson Brewing Co.
River Rock Bitter, Canoe Brewpub
Hefeweizen Unfiltered Wheat Ale, Tree Brewing Co.
Hammer Imperial Stout, Phillips Brewing Co.
Devil's Elbow IPA, Howe Sound Brewing Co.
Swans Extra IPA, Swans Brewery
Amnesiac Double IPA, Phillips Brewing Co.
Cypress Honey Lager, Granville Island Brewing Co.
Pumpkineater, Howe Sound Brewing Co.
Red Truck Ruby, Red Truck Beer Co.
Singularity Russian Imperial Stout, Driftwood Brewery